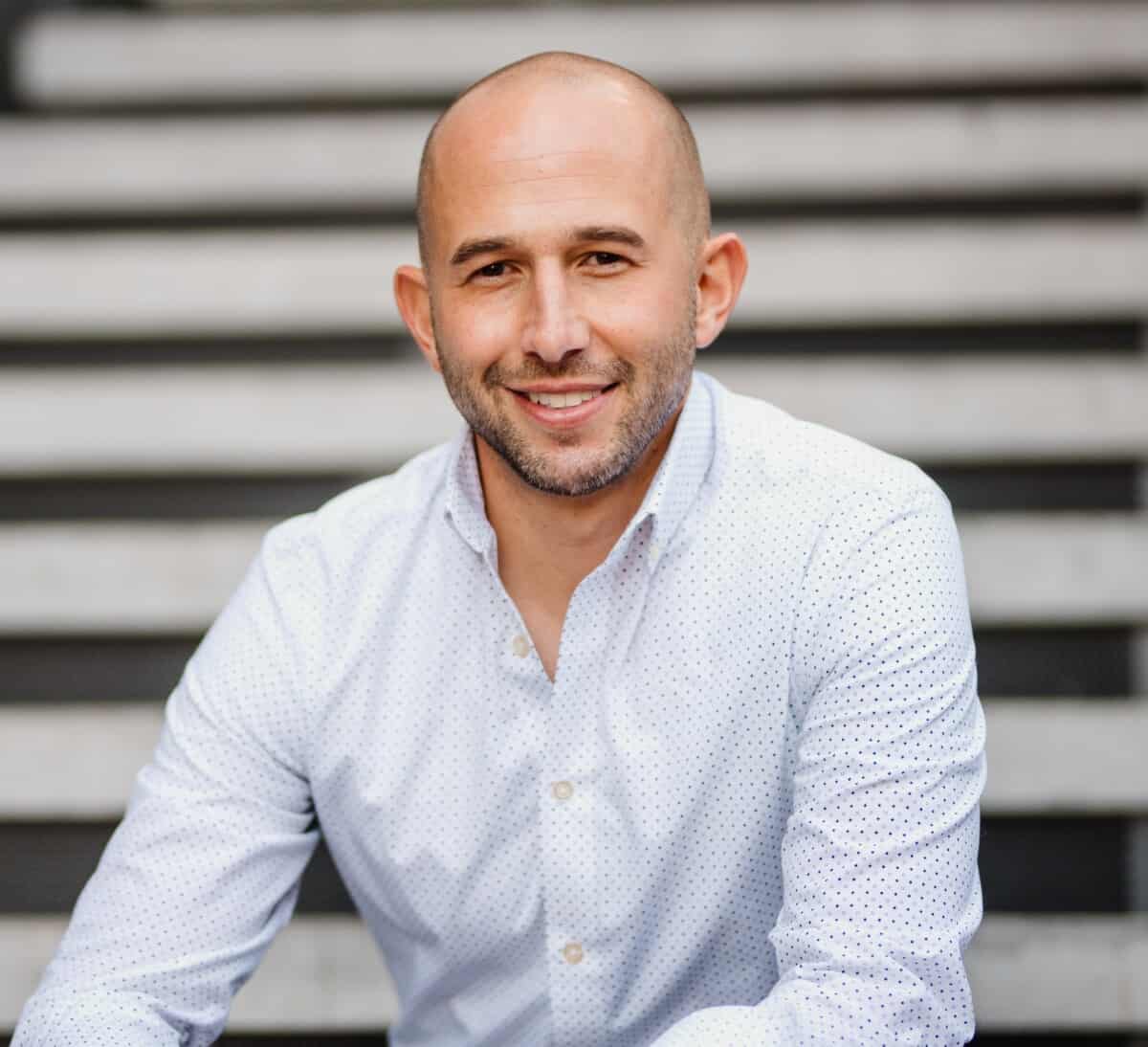 In this episode we talked with Zach Mercurio about how leaders can identify and share their authentic purpose.
Zach Mercurio is a researcher, speaker, and consultant specializing in purposeful leadership, meaningful work, and positive organizational psychology.
He is also the author of The Invisible Leader: Transform Your Life, Work, and Organization with the Power of Authentic Purpose.
Zach works with clients and partners like J.P. Morgan Chase, The Government of Canada, Marriott International, American Express Global Business Travel, the Food and Drug Administration, Michelin, the National Park Service, and Hewlett-Packard.
He also serves as one of Simon Sinek's "Optimist Instructors."
Join us as we discuss with Zach the importance of identifying and sharing your purpose as a leader. Hear Zach explain the impact that a purposeful mindset has on day-to-day decision making. Learn how purpose can be applied to everything from recruiting and onboarding to long-term strategy and decision-making.
Here is a link to Zach's website:
https://www.zachmercurio.com/
Here is a link to Zach's book:
The Invisible Leader: Transform Your Life, Work, and Organization with the Power of Authentic Purpose
Here is a link if you want to Connect With Zach on LinkedIn:
Zach's LinkedIn Profile


Zach's Top 5
1. We need to understand the difference between having a "purpose" and being purposeful
"Being purposeful is not somehow divorced from results. Being purposeful and contributing is the leading indicator of results. We often focus on the lagging indicator, we try to get an effect by pursuing an effect. But you can't have an effect without a cause."
2. We need to understand the importance and practice of crafting a purposeful mindset
"The motivation for your organization can't be some goal of X, Y, or Z. The problem with a goal mindset is that once you achieve the goal, now what? It has to be a bigger contribution centered purpose that is as talked about as robustly as any financial measure."
3. We need to learn the skills to connect people to a bigger purpose
"Think about a job description that starts with 'Here is the human problem this job exists to solve, here is the bigger outcome and bigger purpose this job makes possible, here are the strengths we need to do this job, oh and by the way here are some of the tasks associated with this job.' It's a very different way to recruit and hire."
4. We need to develop the practice of crafting a purposeful culture
"It's a matter of the leaders changing their mindset. Instead of saying 'What do we have to do today?" it's 'How is what we are going to do today going to impact others?' Instead of 'What did we accomplish this quarter?' it's 'How much of an impact did we make this quarter?' Those types of questions and practices are extremely important to set an authentic foundation.
5. We need to understand why mattering comes first, and helping others "see" their purpose by showing them the evidence of their significance
"Imagine today that you believe your life is insignificant. It's very unlikely that you would do much of anything. Yet, in organizations a majority of workers say they feel forgotten or invisible. This experience of anti-mattering is extremely prevalent in eroding people's energy and effort."