Matt Tenney, Author of Serve to Be Great: Leadership Lessons from a Prison, a Monastery, and a Boardroom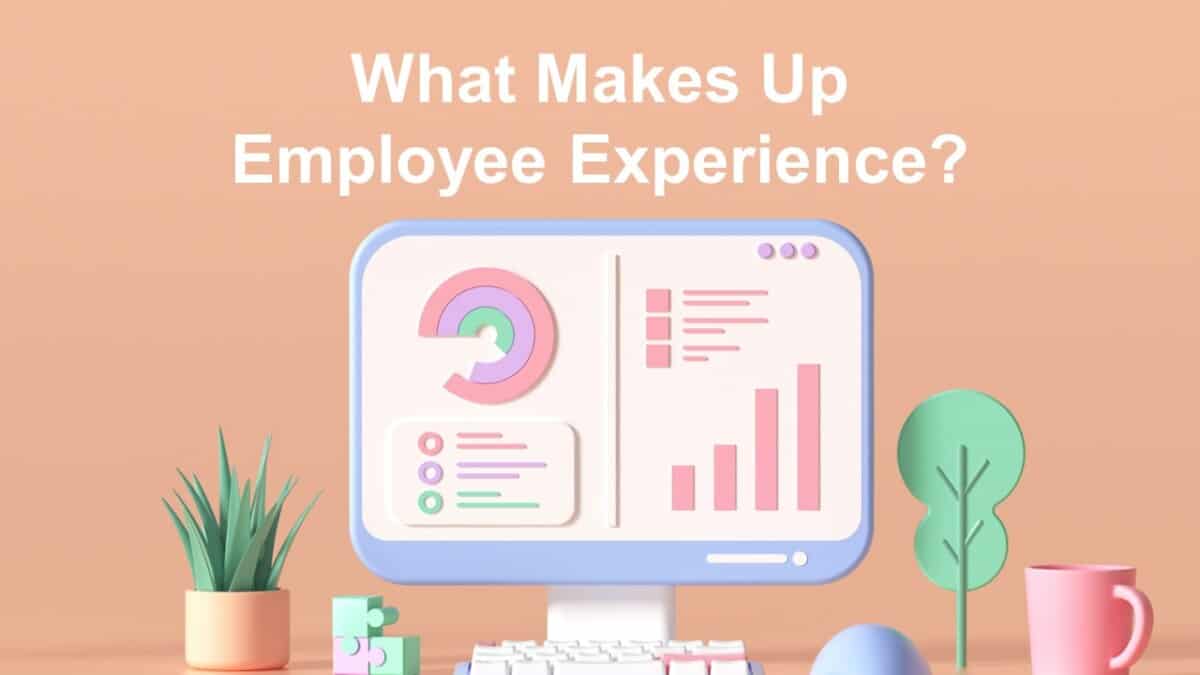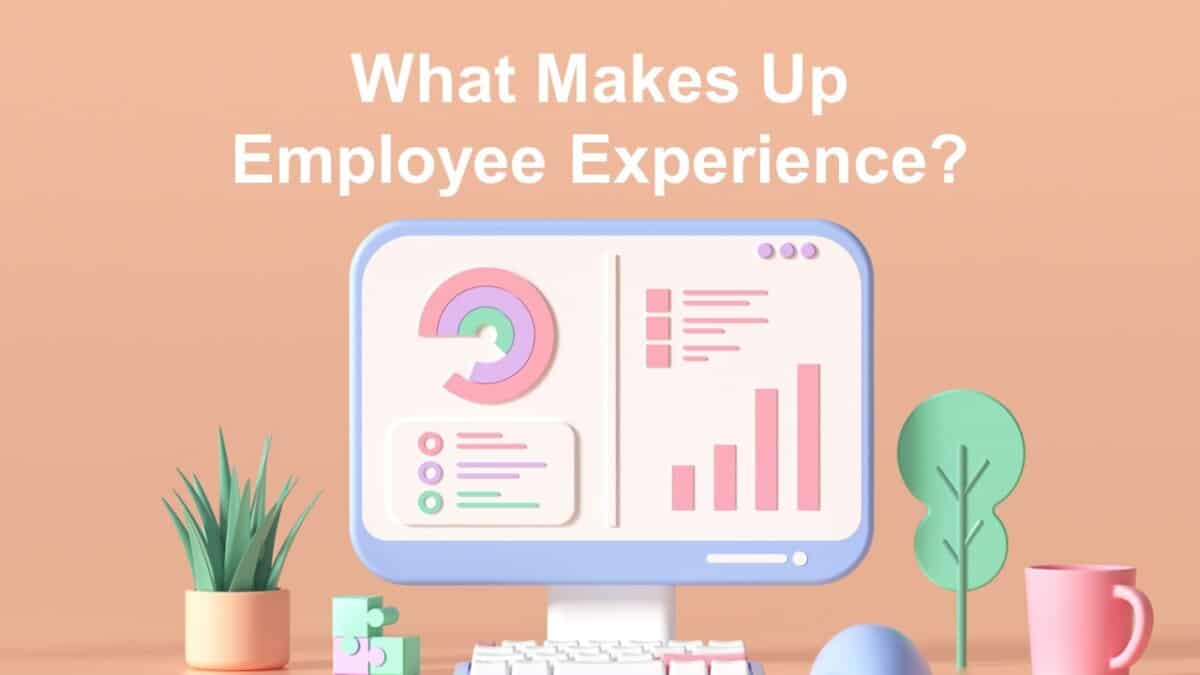 One of the hottest topics in business these days is employee experience. Despite all the recent attention devoted to it in well-known publications, many leaders still aren't that familiar with employee experience or aware of the profound impact it can have on an organization.
In the aftermath of the Great Resignation, and with the looming threat of more labor shortages in some professions, ensuring a positive employee experience should be at the top of the to-do list for leaders.
To understand how employees are impacted by their experiences in an organization and how those experiences affect an organization's long-term success, leaders need to look at what makes up the employee experience, how they influence the employee experience, and how they can get employee experience right.
Employee experience is made up of all the interactions that happen during the employee lifecycle, as well as the experiences that involve an employee's role, work environment, workplace culture, leaders, and how their leaders demonstrate a commitment to their growth, success, and well-being.
This article will explore what makes up the employee experience and how leaders can shape the employee experience in positive ways that create real engagement, high motivation, and long-term commitment.
Note: If you'd like to see a free video training program I created that will show you how to dramatically increase employee engagement in your organization in the next three months, just CLICK HERE for instant, free access.
What Is Employee Experience?
Gallup defines employee experience as "the journey an employee takes with your organization." This journey includes every interaction that happens during the employee lifecycle, as well as the experiences that involve an employee's role, work environment, and their supervisor, among others.
Employee experience encompasses how an employee feels during all their interactions with their employer throughout their professional relationship with them.
This includes (but is not limited to) the employee's first encounter with the employer (through familiarity with the employer's reputation and the experience of applying for the job), the first time the employee meets the employer, the employee's experience of their work environment and encounters with co-workers, the workplace culture, the exit interview process, and any interactions the employee has with the employer after the employee leaves the organization.
Employee Experience and Customer Experience
Employee experience plays a significant role in employee motivation, employee engagement, and employee retention, but that's not all. Employee experience is also strongly linked to customer experience.
Customer experience encompasses everything an organization does to put customers first, provide an exceptional experience, add value, meet their needs, and help them to grow. According to a recent Harvard Business Review Analytic Services survey, 55% of executives surveyed said they believe it is just not possible to provide a great customer experience without providing a great employee experience.
Employees who view their employee experience positively are much more likely to provide a positive customer experience. In fact, the link between the two is so strong, many are declaring employee experience is the new customer experience.
When an organization provides a positive employee experience, they see improvements in customer satisfaction, greater innovation, and generate 25% higher profits than organizations that do not provide a positive employee experience.
Just as a positive customer experience is crucial for building loyalty and driving revenue, a positive employee experience boosts loyalty and performance. It also helps organizations attract top talent. Customers will see the positive effects of an excellent employee experience in the service your employees provide.
Note: If you'd like to see a free video training program I created that will show you how to dramatically increase employee engagement in your organization in the next three months, just CLICK HERE for instant, free access.
How Leadership Impacts the Employee Experience
Leadership affects the employee experience more than any other factor because of the way leadership defines organizational culture. An employee's day-to-day interactions with their direct supervisor or manager, in particular, affect an employee's experience for better or for worse, depending on the quality of those interactions.
A positive employee experience results in better engagement, retention, performance, and long-term profitability, but a positive employee experience is only possible if employees are led in positive ways by good leaders.
Good leaders consistently communicate cultural norms in ways that create a positive work environment where employees are engaged, have a high degree of loyalty, and feel a sense of purpose in their work. They reinforce core values by modeling behaviors that are consistent with core values and embody the organization's culture in every aspect of their leadership. They know that a positive employee experience is essential to helping employees do their best work.
Too often, managers default to a transactional style of leadership, focusing mainly on results, and utilizing a system of rewards and penalties to motivate employees. Unfortunately, this style of leadership doesn't consider the changing landscape of employee engagement and employee retention.
While this more traditional and transactional style may yield consistent, predictable results, its impact on the employee experience may be less predictable and less positive because it's focused more on business outcomes than on how we as leaders should lead and develop employees to do their best work and achieve the desired business outcomes.
But if you want your team to achieve positive business outcomes, the best way to do that is by supporting a positive employee experience.
How to Support a Positive Employee Experience
A leader's ability to build authentic relationships with their employees is the key to providing a great employee experience and helps them maintain a harmonious, respectful work environment in which employees can perform well and serve customers well.
Leadership is one of the most critical factors for success in business, and having a good leader who can build rapport with team members, inspire them to do great work, and keep them motivated ensures both the employee and customer experiences are positive.
Leaders can support a positive employee experience by providing job clarity, opportunities for professional development, autonomy, an inclusive work environment, regular recognition of contributions, healthy feedback, a good work/life balance, and trust-based working relationships.
The most important goal in fostering a positive employee experience is fostering an environment where employees feel valued and that the work they do matters. Leaders can help their team members see the impact of their work and how their roles are integral to achieving that impact by tying the work they do to a greater purpose, a clearly-defined vision that helps them see a deeper meaning in their work.
Purpose is necessary to achieve the long-term results we want in business. It is short-sighted to focus on effects without bringing cause into the mix when it comes to inspiring purpose in employees and creating an experience that is more than the sum of our team members' output.
I recently had a conversation with Zach Mercurio, author of The Invisible Leader: Transform Your Life, Work, and Organization the Power of Authentic Purpose, about why making team members feel like they matter is essential if you want your organization to do great work, especially in the post-pandemic world of work where many workers are still experiencing burnout and the other negative effects of stressful work environments.
"Imagine today that you believe your life is insignificant. It's very unlikely that you would do much of anything. Yet, in organizations, a majority of workers say they feel forgotten or invisible. This experience of anti-mattering is extremely prevalent in eroding people's energy and effort."
In the post-pandemic world, we need to find ways to rebuild our team members' trust, boost their energy, and increase their efforts. The most effective way for leaders to achieve this is by ensuring they are providing all employees with a positive employee experience and making purpose an essential component of that experience.
---