Matt Tenney, Author of Serve to Be Great: Leadership Lessons from a Prison, a Monastery, and a Boardroom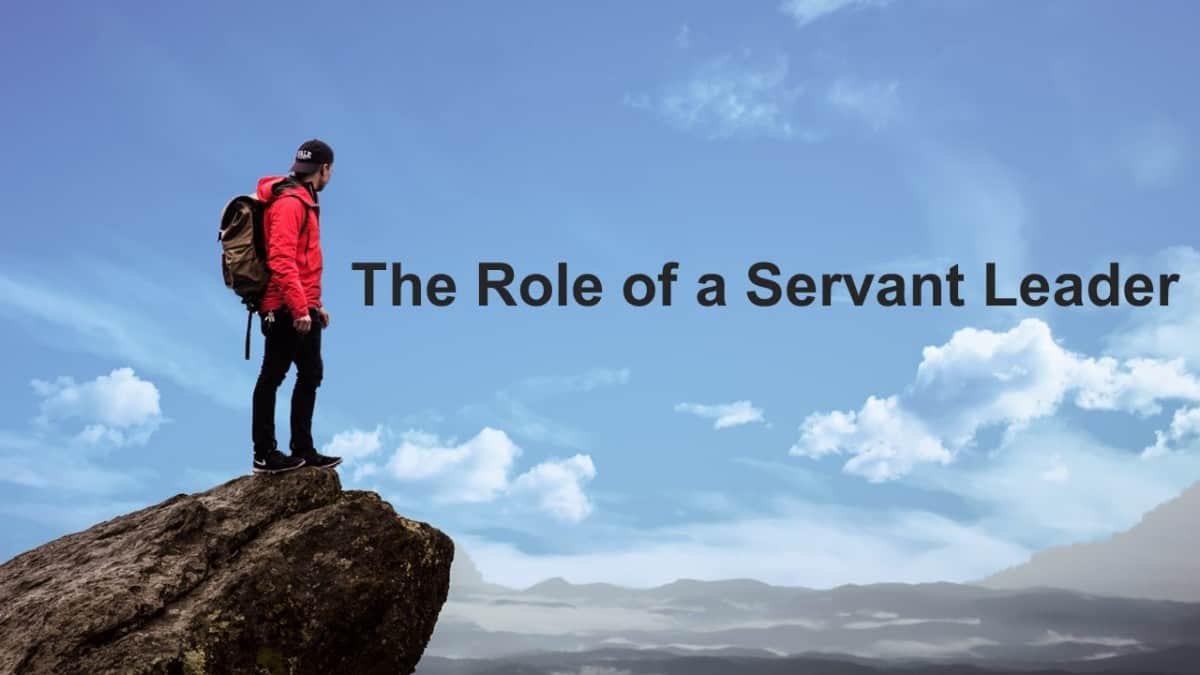 The ancient Chinese philosopher Lao Tzu said of leadership, "A leader is best when people barely know he exists, when his work is done, his aim fulfilled, they will say: we did it ourselves."
Leading in this way may be hard for the micromanager to fathom, but, to the servant leader, it is a way of life.
This philosophy is embodied in the principles and precepts that guide the servant leader in all their actions and behaviors as they fulfill their most important role as a leader: committing to the success of their employees so they can do exceptional work.
Servant leadership approaches leadership from a very different perspective than other common types of leadership, not just in its philosophy of how people should be managed on a daily basis, but in how leaders perform their central role of inspiring and motivating team members to do great work in sustainable ways that help them grow and maintain their mental and physical well-being.
The role of a servant leader is to serve others first rather than seek material rewards and more power for themselves. The servant leader is a good steward of the organization's resources, particularly its people, and inspires leaders to serve others first as they guide teams toward achieving a vision.
In this article, I'll explore the role of the servant leader and how they are guided by the principles of servant leadership as they fulfill this role.
Note: If you'd like to see a free video training program I created that will show you how to dramatically increase employee engagement in your organization in the next three months, just CLICK HERE for instant, free access.
What Is Servant Leadership?
Servant leadership is a non-traditional style of leadership that places an emphasis on the growth of individuals and the well-being of people and the communities they are part of.
The goal of servant leadership is to build authority and influence through supporting and serving employees and avoids the potentially toxic, more controlling tactics employed in some leadership styles and the hands-off approach of others.
Authenticity is central to servant leadership. Servant leaders work continuously to build strong, authentic relationships with their followers. This can create a tremendous amount of cultural buy-in and contributes to a positive employee experience, high employee engagement, and high employee satisfaction.
I recently spoke with Ben Lichtenwalner, author of Paradigm Flip, about how the selfless leadership and humility that guides the servant leader can positively shape the culture of an organization and inspire teams to do great work.
Ben says the servant leader's focus on values is the key to getting teams to perform well: "Too often we just overlook the value systems, the 'soft side' we like to say. But if your team doesn't get along, the project is going to fail."
10 Principles of Servant Leadership
The term "servant leader" was coined by Robert K. Greenleaf, founder of the modern servant leadership movement and the Greenleaf Center for Servant Leadership.
While the ideas that servant leadership encompasses have been around for a long time, Greenleaf is credited as the first person to articulate them as part of the modern servant leadership movement in his 1970 essay "The Servant as Leader."
Greenleaf outlined 10 principles of servant leadership:
Listening
"Don't assume, because you are intelligent, able, and well-motivated, that you are open to communication, that you know how to listen."
—Robert Greenleaf
Servant leaders listen without judgment and are always open and receptive to feedback from their teams. Unbiased listening leads naturally to understanding, which is so important for building trust-based relationships.
Empathy
"The servant always accepts and empathizes, never rejects."
—Robert Greenleaf
When we empathize, we understand and share the feelings of another person. Servant leaders seek not only to understand where their employees are coming from, but they also seek to empathize with them to better serve them.
Healing
"There is something subtle communicated to one who is being served and led if, implicit in the compact between servant-leader and led is the understanding that the search for wholeness is something they share."
—Robert Greenleaf
Servant leaders recognize that leadership provides them with the opportunity to improve people's lives and help them overcome past hurts.
Awareness
"Awareness is not a giver of solace—it is just the opposite. It is a disturber and an awakener. Able leaders are usually sharply awake and reasonably disturbed. They are not seekers after solace. They have their own inner serenity."
—Robert Greenleaf
Greenleaf said that when we lack awareness, "we miss leadership opportunities." A strong awareness of ethics and values, combined with a strong sense of self-awareness, is indispensable to servant leaders and guides them in all their actions and behaviors.
Persuasion
"A fresh look is being taken at the issues of power and authority, and people are beginning to learn, however haltingly, to relate to one another in less coercive and more creatively supporting ways."
—Robert Greenleaf
Servant leadership relies on persuasion, rather than positional authority, and consensus, rather than coercion, to help drive decision-making. Greenleaf felt that, in the future, the only truly viable institutions will be those that are predominantly servant-led.
Note: If you'd like to see a free video training program I created that will show you how to dramatically increase employee engagement in your organization in the next three months, just CLICK HERE for instant, free access.
Conceptualization
"… vision, without which we perish, is required to open us to willingness to use what we know and to work to extract hard reality from a dream."
—Robert Greenleaf
Servant leaders are, by principle and practice, visionaries. One of the most fascinating aspects of servant leadership, and the one that truly represents the servant leader's capacity to help their teams achieve great things, is its emphasis on the conceptual perspective and long-term planning, rather than a myopic focus on short-term results.
Foresight
"Prescience, or foresight, is a better than average guess about what is going to happen when in the future."
—Robert Greenleaf
Foresight helps servant leaders identify the best approaches and the ones that are most closely aligned with the organization's mission and achieving its vision. Foresight helps the servant leader learn from past mistakes, maintain a high degree of awareness of the current reality, and develop the ability to identify the pros and cons of a decision and its impact on the future.
Stewardship
"The problem of doing better in the modern world, as I see it, is this: How can people perform better in, and be better served by, institutions—especially large ones?"
—Robert Greenleaf
Stewardship is all about taking care of the resources one has been entrusted with, working toward the greater good, and is a demonstration of commitment to serving and meeting the needs of others. Stewardship is the ultimate guiding force of the servant leader as they tend to the growth and success of their teams and develop future leaders.
Commitment to the Growth of People
"The secret of institution building is to be able to weld a team of such people by lifting them up to grow taller than they would otherwise be."
—Robert Greenleaf
Servant leaders are committed to the growth of all their team members and interact with them in ways that facilitate and encourage growth. Through the lens of servant leadership, leaders are able to see the intrinsic value their employees bring to the table, which goes beyond their more tangible contributions or the monetary success they can help the organization achieve.
Building Community
"All that is needed to rebuild a community as a viable life form for large numbers of people is for enough servant-leaders to show the way, not by mass movements, but by each servant-leader demonstrating his or her unlimited ability for a quite specific community-related group."
—Robert Greenleaf
Servant leaders recognize the importance of building community and forging connections that help those they lead not only do the best work but also take pride in doing that work. It doesn't have to be an ambitious undertaking; small actions by many have a profound impact. This is the key to building community.
---