Pamela Hackett, Contributor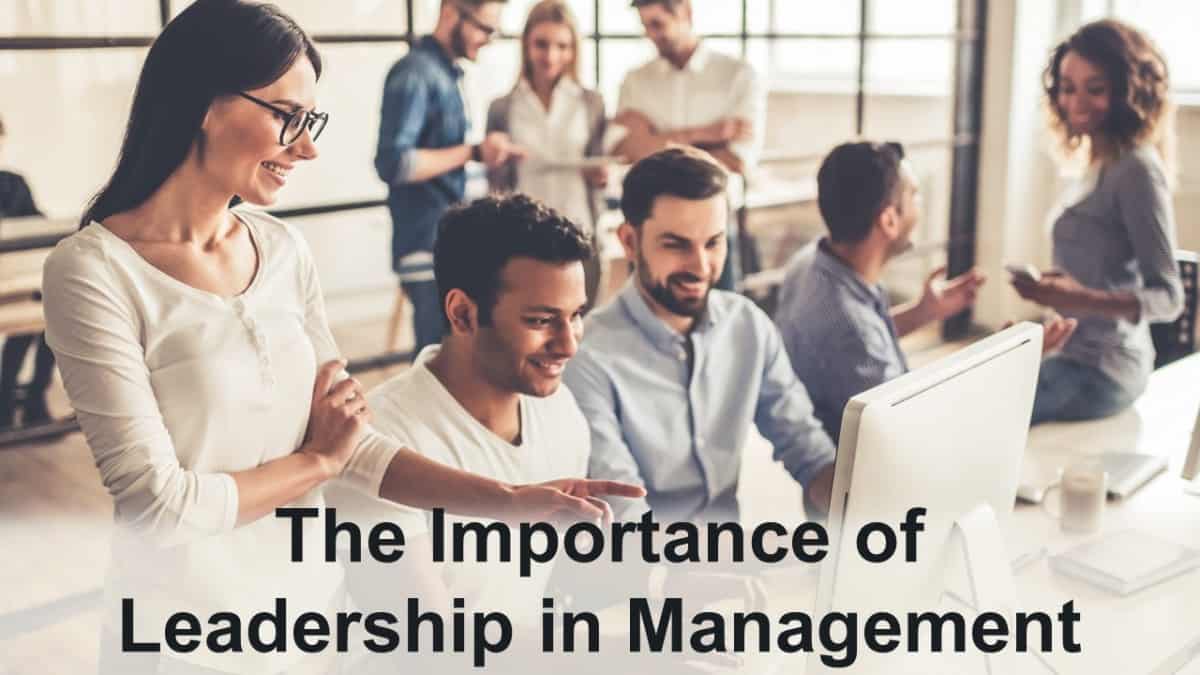 We all realize leadership is the key to achieving results and bringing out the best in our people, and yet, in our 24/7, inflationary world, with so many plates spinning and balls in the air, strong leadership can be the toughest for management to practice.
Management holds up the sky so people can be free to do great work. Leadership brings health to teams while management brings fitness to your organization.
Both are necessary, neither sufficient alone. But combined, you can achieve remarkable results.
The challenge to lead and lead well has become more complicated as we confront the three R's.
Collectively, the three R's are: the Great Resignation, the Great Retirement, and the Great Rethink. Add to this the phenomenon of "Quiet Quitting" (and staying!) and a post-pandemic hybrid workplace, and you have a completely changed workforce.
Today, with the three "Great R's" in such profusion across the globe, there has never been a more urgent need to recognize the importance of leadership in management.
The importance of leadership in management is that it engages, enables, and energizes people to bring their best selves to work. Understanding that people are led and organizations are managed, and demonstrating the two different skill sets, enables a safe, engaging, productive, and sustainable business.
Old ways of managing and leading this new workforce just won't cut it. A new management model is required to lead successfully in this new workplace.
One that understands the drivers of the three R's; one that understands how you engage, enable, and energize people to do great work no matter where they work; and one that includes the tools required by managers today to achieve the outcomes and results they planned.
This article brings pragmatic solutions to what can be a daunting task for managers at every level—learning how to bring leadership to their management role to deliver a positive impact, during turbulent times.
What's Driving the Three R's
1. The Great Resignation
In recent research on attrition done by global consultancy McKinsey, employees rated the primary reasons for leaving a job.
The study found three major findings: not having caring leaders (35%), not having sustainable work expectations (35%), and a lack of career development and advancement potential (35%).
All three findings are in the hands of management. To address the three requires a new kind of leadership.
2. The Great Retirement
The workforce in most developed countries, including the US, Canada, the UK, and Australia, are hitting peak retirement numbers, driving massive skills gaps across organizations, industries, and levels.
While not all people are comfortable retiring during periods of inflation, those that don't might be looking for a second act rather than continuing on with your firm.
Either way, the Great Retirement is something that has been brewing for decades and is now in full swing, impacting your business. It should also impact how you lead. To address it, you need a different kind of leadership.
3. The Great Rethink
The pandemic brought about a tsunami of change. We had to rethink everything. How we work, meet, and grow. From that, whole slews of the global population started to rethink what they like about work and what we expect from our jobs.
The outcome? We want different leadership.
In fact, we are voting with our feet, our effort, or both. We are quitting or we quit-and-stay, but at the end of our very long work days, we know we want leaders who are in the game and helping us be better at work. We demand better leadership.
Summarized as the "Big Quit," it is completely in management's hands. The next five years will see a rolling "Great Attrition" in need of the "Great Retention," "Great Recruitment," and "Great Retraining."
The reasons are neither new nor insurmountable. But they are impactable and completely in the control of leaders at every level. From team leaders to chairpersons.
Understand, this is not an HR issue. It's an operational, leadership capability, and behavioral issue. It's a lack of the leadership component in management.
While perks, policy, and pay may influence people to leave, and flexibility has become a driver, the greater impact on people is how they are led and managed day-to-day. How we manage to engage.
The Big Quit requires an even bigger transformation in how we manage and lead, not just at the senior levels, but at every level, including shift bosses, supervisors, and project managers.
The minute you are responsible for another human's behavior and results, you are responsible for their well-being as well. We must rethink our leadership behavior.
As managers, we can have a massive and direct impact on our teams and, therefore, our results, by how we behave as leaders.
When Management Goes Flatpack, the Need for Leadership Rises
While organizational structures have flattened their way into new forms, the role of the manager, particularly frontline leadership, has never been more crucial for organizational success and results achievement.
The impact of the leadership component of management is both measurable and felt. Operational results and talent retention are the first places to look.
Your frontline managers are your most valuable players. They are the catalysts. The change agents. The people you depend on to achieve those results and retain people. The people your teams depend on for support.
In a world where everyone is wrestling with chaos, that ongoing process of disruption rather than a series of unrelated events, (think: Russia, energy, and recession) leadership skills must take the lead.
Recognizing the Disproportionate Impact of Leadership
We've all been there. One sentence lasting 10 seconds can impact a person's performance positively or negatively for hours, even days and weeks. It can manifest itself in results and motivation, and it impacts our culture, reinforcing it or changing it.
One short moment can spread from a single individual to whole teams and functions. One leadership moment has a disproportionate impact on outcomes.
Leadership creates a chain reaction. It is a multiplier of good or bad. Intended or unintended consequences. What you want as output is affected by the input. That's where leadership counts most.
Steering teams in the direction you want by connecting as a manager in the ways you want your teams to emulate. Leadership is the ultimate chain reaction – you do something that engages, enables, and energizes others to engage, enable and energize.
So how can management at any level, including front-line leaders, step up to this richer leadership challenge in the ever-increasing complexity and unpredictability of today's business?
Simon Sinek said it best when he said, "it starts with why"—undoubtedly the foundation for everything we do as leaders, especially in this post-pandemic world populated with new expectations from employees and employers alike.
But "how" rapidly becomes your next big question.
How do you inject the right leadership into your management, and what does this new, different, better leadership look like in practice?
Earning the Right to Lead – Your Leadership License to Operate
Let's break management and leadership down into actionable parts: the purpose of managers, the job they must do, and how best to do that job.
The purpose of a manager is to engage, enable, and energize people to be their best.
The triple E brings purpose to people, productivity and profits to business, and respect for our planet. After all, if you want to be a great leader, it stands to reason you must first manage to engage.
No one follows a leader who can't engage. If you want your people to deliver great results, you must enable them to do that. And, if you want to move the dial on your results, you need to know that nothing moves until people move, and that takes their energy.
Engage. Enable. Energize.
If the purpose of a manager is to engage, enable, and energize people to be their best, then the job of the manager is to hold up the sky and facilitate teams to do great work.
Once managers, particularly front-line managers, recognize their role is to literally stop the sky from falling and getting in the way of their team's success, it changes the game. Managers start to see a new set of skills that are required of them.
They get to know their people more closely.
Allow their teams to understand what is expected of them.
Observe and discuss performance in real-time
Address issues outside their control
Free teams up from the operational issues that can get in the way of achieving expected results.
Boost people to achieve that moment of lift when everyone can see success in their sites.
And then, they go for it!
You don't need a manager to tell you what to do. You need a manager to hold up the sky and lead you to do "the doing" well.
This is how you earn the right to lead. By being there for your teams when they need you most.
Heads Up: Leading with a High-Five
In a post-pandemic leadership study to determine the number one trait the best-led companies had in common (conducted by global operations consulting firm Proudfoot from 50,000 transformation programs, one million leaders coached, and more than 8,000 interviews), the surprising result was not new technology or innovative practices.
It was active management. The best leaders practiced active management, and, as a result, their people felt their presence, understood how far or close they were to the finish line each day, and knew they could count on their managers for support.
In a nutshell, managers need to go "Heads-Up." They need to connect with people, lift their noses from their technology, and engage.
To do this they need to be present or felt. They need to be in the game. They need to translate strategy and the macro vision into a team micro vision to help people connect the dots.
The heads-up leader needs to be tech savvy to utilize the data and information available to them and leverage their leadership. They must also coach their teams to continuously improve. This is a true leadership multiplier.
And they must influence those outside their teams to impact beyond their own borders. The true sign of earned leadership. Together, these are the high-five of heads-up leadership: presence, vision, tech-savviness, coaching, and influencing.
Think of President Zelensky of Ukraine. You could not hope for a more impactful leader to visualize the high-five. He is involved, he clearly articulates the goal, he knows how to utilize technology, he develops his own teams, and he impacts his peers (those other leaders from around the world).
This is the how of management, or more precisely, how leadership reveals itself in management.
What Heads-Up Leaders Do
They get in the game, working through their people not doing it for their people.
They know timing is everything; they practice a 1.5.30 leadership rhythm, checking in (not checking up) with their people daily to see how they, and the day, are progressing (1), checking in weekly to see how the week went and how the job is going (5), and having a robust discussion monthly to talk about overall performance and career development (30).
They put the time they spend with their people to good use by practicing active management behaviors—the conversations required in the planning, assigning, and following up on work assignments—and enable variance management discussions to continuously improve performance.
They use the tools available to them to enable the right conversations: value streams, measurement systems, management operating system tools, and operational excellence tools.
But Wait… Isn't 1.5.30 Borderline Micromanagement?
Far from it. The pandemic, the war in Ukraine, and crisis after crisis are proving we thrive when we are in it together. When managers care and demonstrate leadership with their teams.
In the past, the problem has been that managers struggled to know what that really looked like.
While they wanted to better connect with their teams, they struggled to find that truly effective tempo; the perfect point between micromanagement and effective leadership, and the right conversations to engage in.
The book Manage to Engage introduces us to 1.5.30, a 21st century management rhythm that is easy to explain (and train).
It is the 1.5.30 rhythm that is the backbone of a leader's job. A drumbeat for leaders at every level, particularly the front-line supervisor or team leader, to practice active management.
1.5.30 enables you to know where you can help your teams most and enables your team members to have a vehicle to routinely address what gets in the way of their success.
Done well, 1.5.30 improves productivity, increases employee engagement, and can even replace your antiquated performance management system with real-time, where-work-gets-done, continuous improvement embedded into the DNA of your business. It's what leadership looks like.
1.5.30 can be utilized in any environment, function, or industry. The concept is universal across business types, sizes, and cultures.
The tools are accessible and easy to apply. You'll discover you can bring predictability to your work world to gain line of sight to certainty in results.
You'll also discover how to hold up the sky so your people can be free to bring their best selves to work because, through 1.5.30, you know what is happening in your business.
Active Leaders Also Know What Triggers Engagement
When you practice 1.5.30, you look up from your reporting and engage with people to know what is actually happening, you listen to what turns people on and off, you learn what engages them, and you then lead through taking action.
This includes getting the basics right that prevent disengagement (fairtrade), ensuring a clean and safe workplace, and connecting with people.
It includes enabling people to build capability, confidence, and collaboration.
It also includes energizing them through finding that cause worth coming to work for, a sense of community, and the great energizer, freedom—the sense that they are free to get on with their jobs.
In short, 2Fs and 7Cs. A report card that gets you to the top of the results and retention stats.
Look. Listen. Learn. Lead.
The true role of a manager is to enable people to do great work. The role of a leader is to do that in a way that engages and energizes people, removing the things that get in the way of their people being successful and adding the things that make success worth aiming for.
Leading today requires a full rewiring of how we work with teams and manage them. That means leaders today need to constantly look, listen, and learn, counterintuitively; they need to be heads-up and actively involved in their team's business in order to lead realistically.
Not doing the work for them, but being there to support them. It's a time for experimenting and learning by doing, balancing your management tools with new leadership skills.
Understanding that people don't work for you, they work with you on a common goal, reinforces the importance of leadership in management.
Have you done your 1.5.30?
---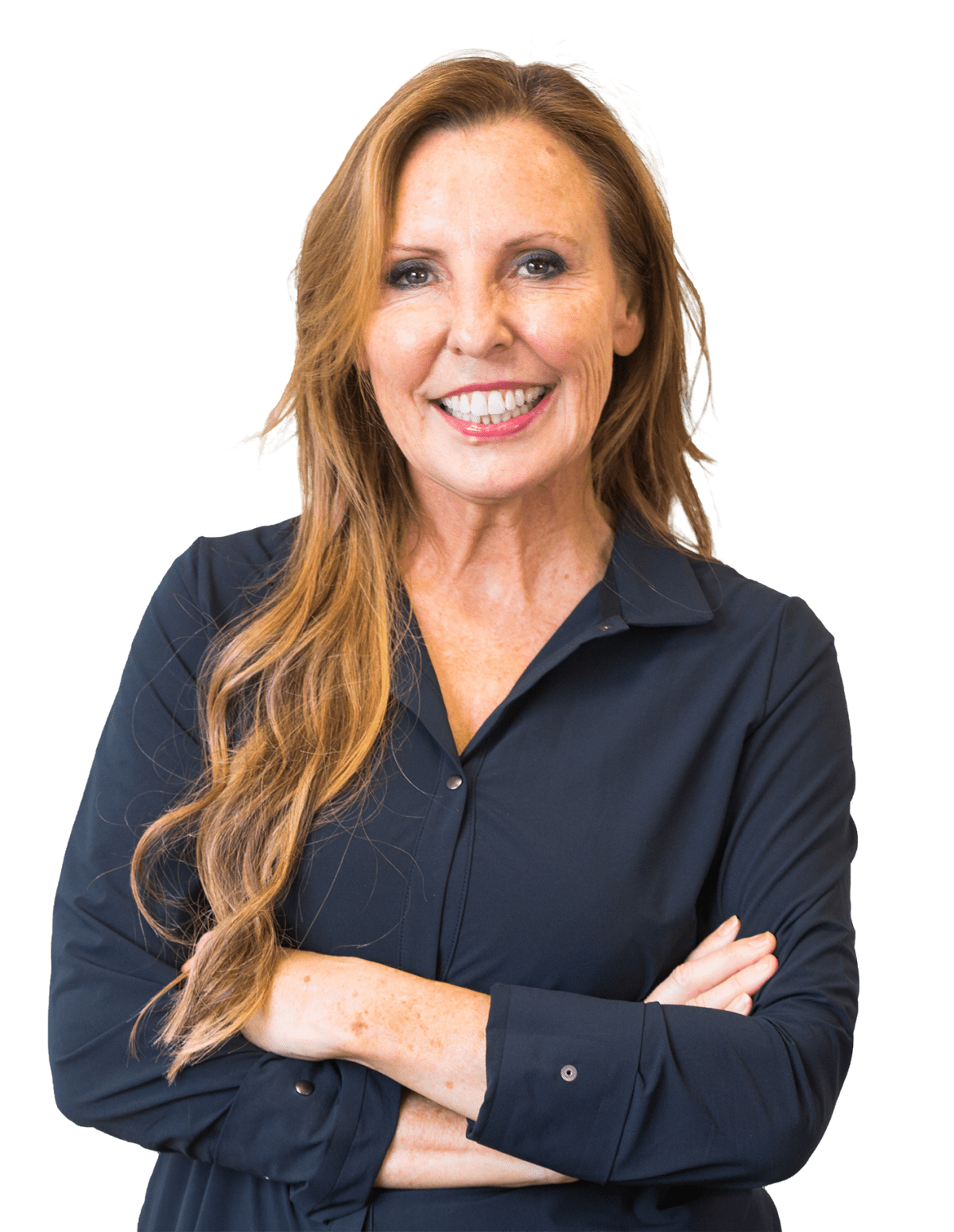 Pamela Hackett is a former CEO with over 35 years of experience working boots-on-the-ground with leaders and their teams. She is the author of the post-pandemic book for a new workplace Manage To Engage. How Great Managers Create Remarkable Results. Pam is on a mission to help leaders at every level better engage and improve their results. She is on a quest to help build organizations that are both fit and healthy. Productive and engaged. Leaders can make their numbers and have people who love coming to work.
Pamela has achieved the 'first woman' label for all her senior roles and has consulted for some of the world's largest companies. She is a people-focused executive, motivated to engage leaders at every level so their teams can do great work and deliver value.