Matt Tenney, Author of Serve to Be Great: Leadership Lessons from a Prison, a Monastery, and a Boardroom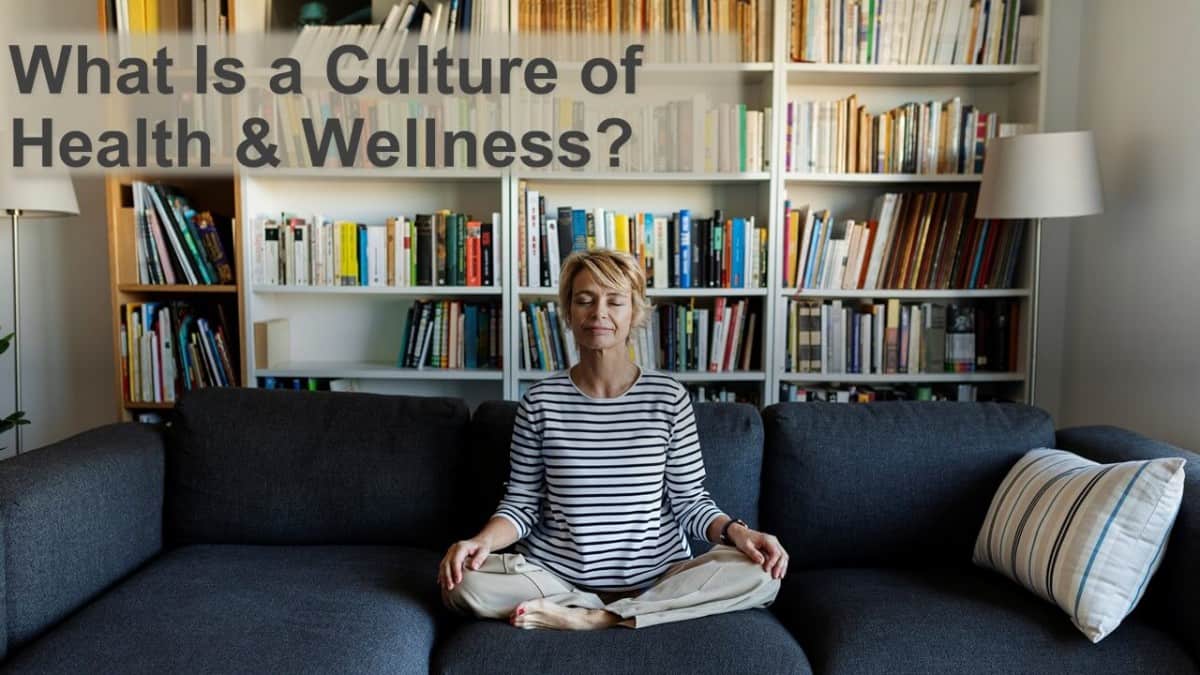 Rising insurance premiums and healthcare costs have prompted many companies to utilize health and wellness programs to reduce financial loss, while still providing competitive benefits packages to employees.
However, health and wellness programs don't just save companies money. They can be a great way to improve employee satisfaction and ensure cultural values alignment.
In a culture of health and wellness, organizations take responsibility for the overall well-being of team members by providing opportunities and choices that promote healthy lifestyles. Fostering the well-being of employees is an essential function of a strong, caring culture.
This is why many forward-thinking companies that are committed to cultures of care are increasingly offering health and wellness programs and services to their employees that go beyond the basics.
In this article, we will consider what a culture of health and wellness looks like and why it is so important for making a happy workplace.
What A Culture of Health Looks Like
Organizations have been making more efforts in recent years to make health and wellness a part of their system of values.
According to Forbes, each year, a growing number of companies have begun offering health and wellness services, including on-site clinics, therapists, and gyms (or gym memberships), biometric screenings, and convenient online platforms and apps to make it easier for employees to adopt healthy lifestyle changes.
While these are all steps in the right direction to achieve a healthy workforce, many employers don't see the bigger picture of what a culture of health and wellness should accomplish. As it turns out, it takes more than easy access to services to keep employees healthy.
Employees are directly impacted by their organization's culture. If you want your team to prioritize health and wellness in their personal lives, you have to create a culture that both supports and rewards healthy behaviors.
It's easy to spot the shortcomings, inconsistencies, and contradictions in an organizational culture that does not truly support well-being.
As the Forbes article points out, a company that provides free donuts or pizza to employees each week, while also setting an expectation for overtime hours is "creating a workplace culture that promotes unhealthy behaviors by supporting poor nutritional choices and disregarding work/life balance."
A true culture of health and wellness puts trust at the center of leaders' relationships with their employees. With trust at its core, wellness programs can evolve into what Harvard Business Review calls "authentic elements of an integrated, human system."
A culture of health and wellness should take a holistic approach to employee well-being. Always be aware that it isn't just about the physical well-being of your team but also their mental well-being and overall happiness as a part of your organization.
On-site gym facilities and nutritionists are more likely to appeal to employees who are already health-conscious but may not be as useful for those who need to make a transition into a healthier, more active lifestyle or need to boost their psychological health.
Making sure your health and wellness culture offers more inclusive programs and perks beyond those associated with physical health is key to taking care of your employees.
It is important to consider whether or not you are adequately addressing the mental health needs of your employees and being a good steward of the health of your community and customers.
Why A Culture of Health Is Important
Every organization can potentially impact the public's health, whether it's through how they support the health of their own employees or the overall health of the community.
By fostering a culture of health and wellness, organizations take responsibility for their influence and leverage their capabilities and authority to take care of their employees.
The positive financial impact a culture of health and wellness can have on a company is certainly a good argument for implementing one, but creating a culture of health that consistently puts employees first will be about more than the bottom line.
Here are just a few of the benefits of a culture of health and wellness:
Improves performance
To truly make a long-lasting impact on employees' wellness, leaders should make a culture of wellness a part of their organization's mission. A culture of health and wellness will encourage employees to adopt healthier habits that will make them happier and more productive.
When employees are healthier, leaders can see a reduction in costs and increase in profits, but participation is the key to success and also a huge challenge.
If you have a health and wellness program that has considerable buy-in from employees, it will cut down on illness, which will reduce absences due to illness, and improve performance.
In addition to cutting down on physical illness, ensuring the mental well-being of employees is essential for high performance. Employees who are stressed out or suffering from burnout can't do their jobs as well.
They also may feel less valued if employers do not recognize the importance of both mental and physical well-being to job satisfaction and performance.
Improved employee engagement
One of the leading drivers of employee engagement is whether or not employees feel their leaders care about and are invested in their well-being.
We already know that when employees feel valued, they are more likely to be engaged and feel supported by their employers. A culture of health and wellness makes employees feel valued and appreciated because it shows that the organization supports them professionally and personally.
When employees are healthier mentally and physically, they will miss less work due to illness and will be happier and more engaged in their jobs.
In addition to improving employee engagement, a health and wellness culture is useful in recruitment efforts because it will give potential employees a positive impression of the company and attract top talent.
With a health and wellness culture playing such a vital role in recruitment, retention, and engagement, it is essential to build and maintain strong cultures of care that truly enhance employee well-being.
Makes employees feel valued, cared for, and happier
Cultures of health and wellness are so important to employees and job seekers both groups want to work for companies that care about employee well-being.
Employees who work for organizations with comprehensive health and wellness culture feel genuinely cared for and valued.
They also feel happier when they know they are cared for and valued. And the good news is—real happiness can be contagious.
Studies have shown strong evidence that suggests that people who are surrounded by many happy people, including their leaders and co-coworkers, are more likely to become happy in the future.
A major component to building a culture of health and wellness is creating a positive workplace.
Employees who work in a positive and caring environment where they know their well-being is important and they are valued by their leaders experience an increase in positive emotions, which employees pay forward to their co-workers by valuing and caring for them.
How To Create a Culture of Health
Employees have many of the same wellness needs they had pre-COVID pandemic, and it's important to maintain the commitment to addressing those needs.
However, there are other factors—increased stress, depression, loss of loved ones, financial instability, less social interaction, transitioning to a remote work environment—that make it particularly important and challenging for companies to demonstrate care for their employees during this difficult time.
According to Sonja Fritzsche, Associate Dean for Academic Personnel and Administration at Michigan State University, there's never been a better or more crucial time to re-think and expand your organization's culture of health and wellness,
If you are a leader who embraces a culture of care and wellness, be aware of the range of challenges your employees are experiencing. If you are empathetic, flexible, and understanding, they will feel valued.
For senior leadership, it is important to remember to always listen, remain attentive, stay vigilant, advocate for your team, and demonstrate that they are valued through supporting a culture of care that makes health and wellness priorities.
---