Matt Tenney, Author of Serve to Be Great: Leadership Lessons from a Prison, a Monastery, and a Boardroom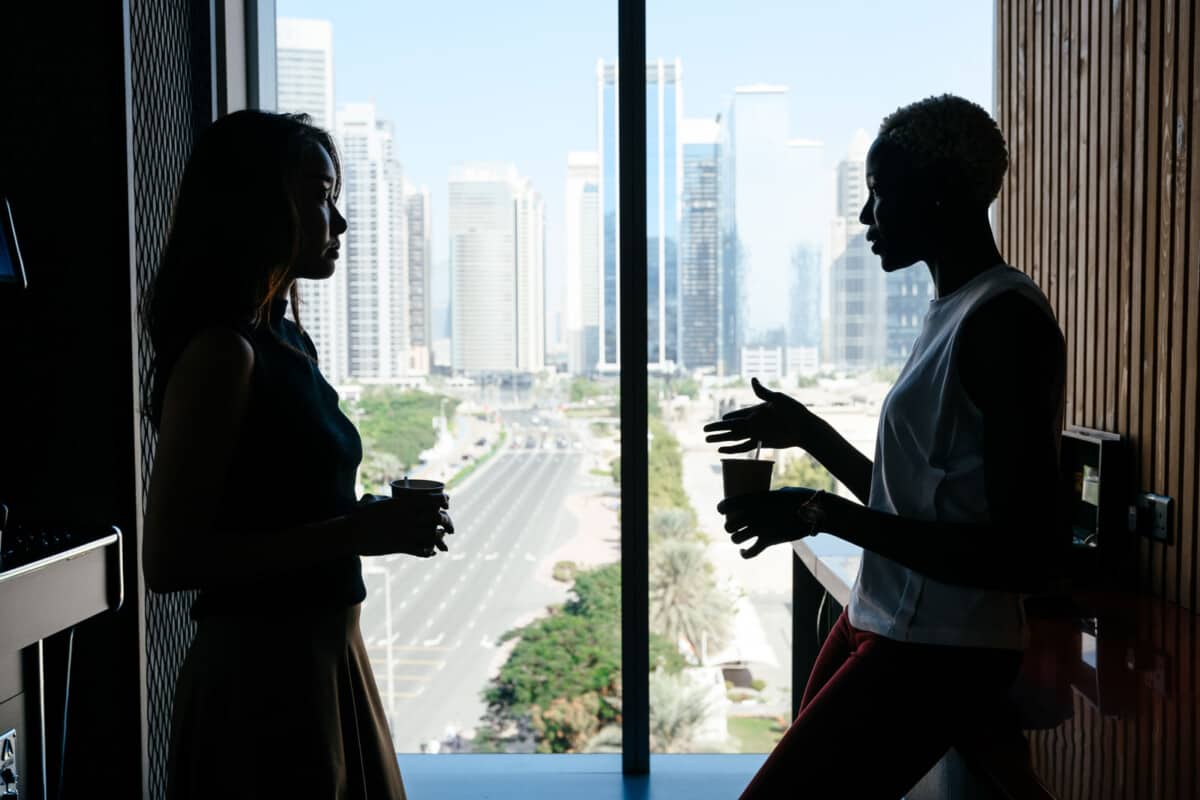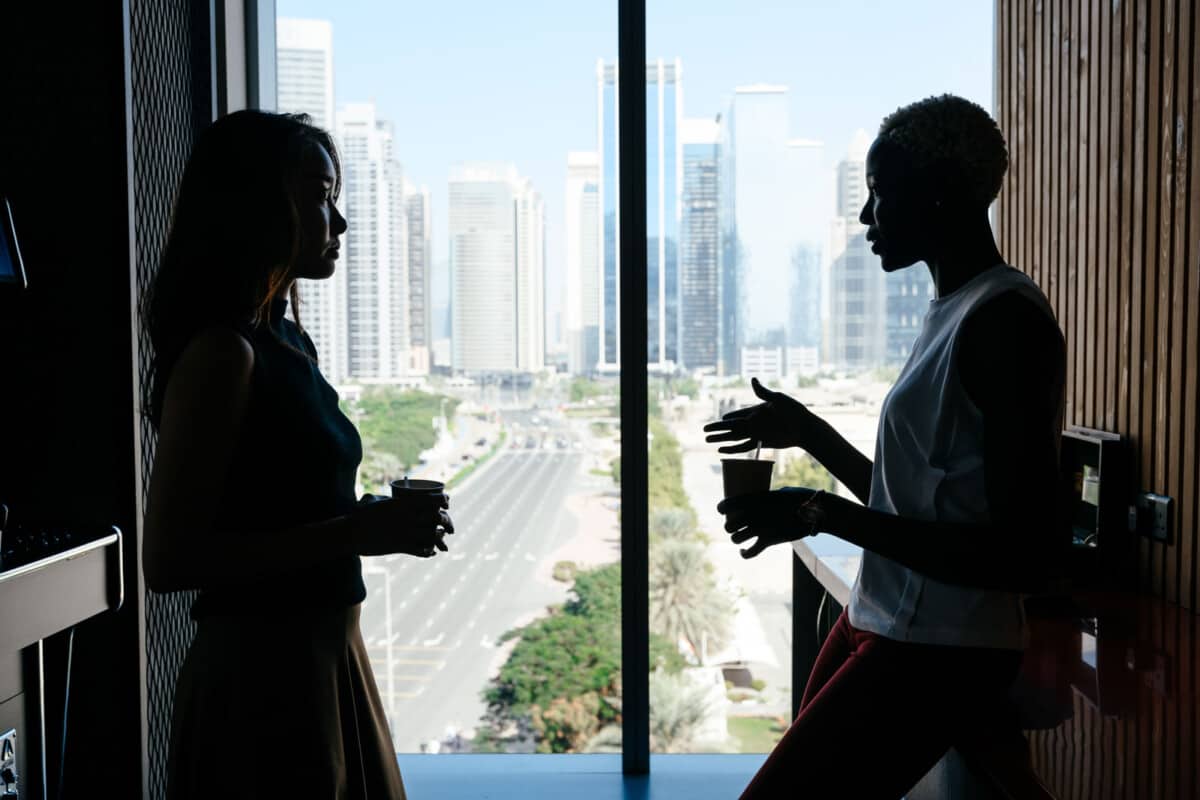 Diversity, equity, and inclusion, also known as DEI, describes policies and initiatives that support and promote the representation and participation of different groups of individuals regardless of age, race, religion, ethnicity, gender, sexual orientation, or disability.
Over the last few years, the concept of belonging has become an important facet of DEI because of the importance of employee belonging in the workplace and the ultimate goal of DEI initiatives and policies, which is to create a culture where all employees feel supported and motivated to consistently perform well.
But what does belonging mean in DEI, and why is it a necessary component of DEI in the workplace?
In DEI, belonging means the level of security and comfortability an employee feels at work when they are accepted, included, and supported. Feelings of belonging at work support engagement, high performance, and employee well-being and help teams build cohesion and achieve organizational goals.
This article will explore how belonging functions within the framework of DEI to unite team members with a sense of purpose and build cohesion so that employees stay motivated and engaged at work.
Note: If you'd like to see a free video training program I created that will show you how to dramatically increase employee engagement in your organization in the next three months, just CLICK HERE for instant, free access.
What Is DEI?
The principles of DEI are diversity, equity, and inclusion. DEI provides a conceptual framework for supporting the full participation of all, particularly underrepresented members of society, and champions fair treatment. DEI initiatives benefit businesses in a variety of ways, from recruitment to profitability.
The concepts of diversity, equity, and inclusion are different but interrelated concepts.
Diversity
Diversity encompasses the range of similarities and differences each individual brings to the workplace, including (but not limited to) language, race, national origin, ethnicity, gender, age, religion, sexual orientation, disability, and socioeconomic status.
Diversity acknowledges the ways in which people differ, including race, ethnicity, sex, gender, age, and ability, but diversity in the workplace also refers to diversity in how people think.
Equity
Gallup defines equity as the fair treatment, access, and advancement of each person in an organization, including fairness in pay, fairness in daily work experiences, and opportunities for advancement.
It's important to note the difference between equality and equity. Equality is the state of being equal in terms of rights and opportunities, while equity makes allowances for how differences in gender, race, age, etc., can impact rights and opportunities. Equity focuses on achieving equal outcomes and helping diverse groups achieve success and a higher quality of life by providing equal access to opportunities.
Inclusion
Inclusion is "the policy of providing equal access to opportunities and resources for people who might otherwise be excluded or marginalized."
Inclusion is about creating an environment where all team members, regardless of their differences, can thrive and fully participate.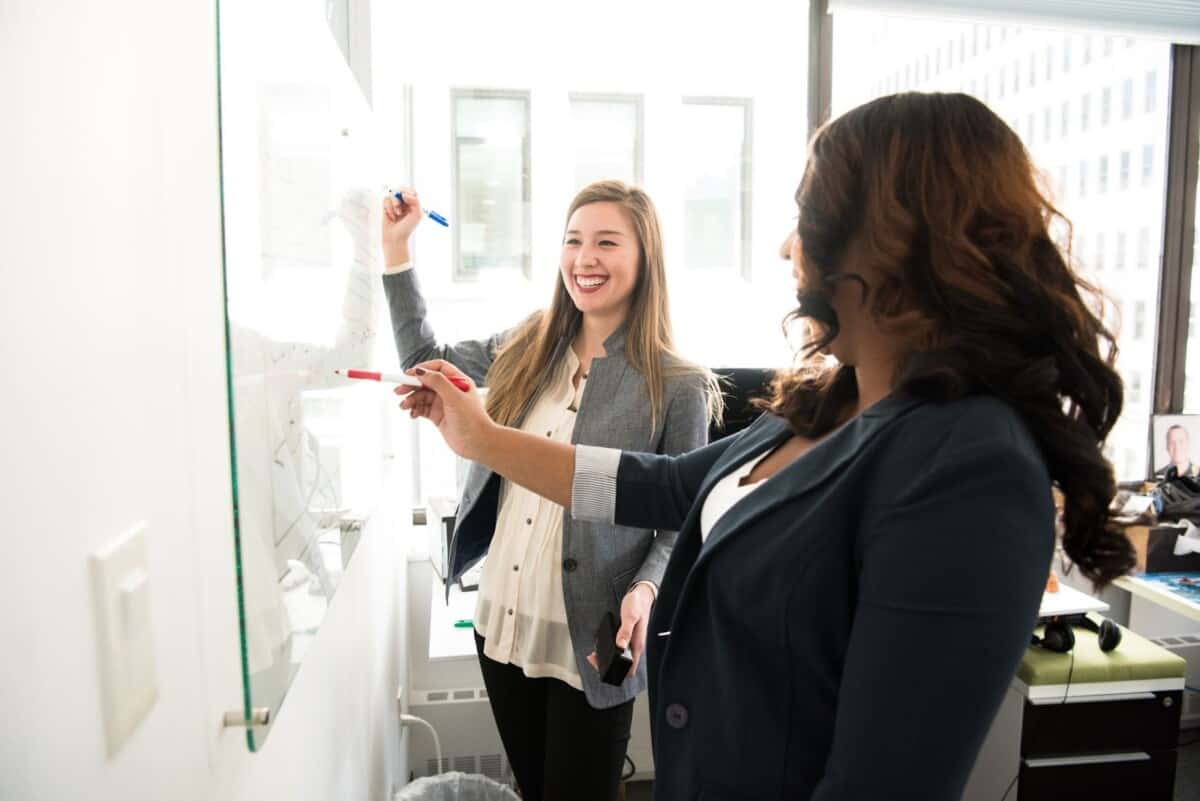 In DEI, the concepts of diversity, equity, and inclusion function together in ways that support fair and respectful work environments for all. DEI initiatives help organizations identify and eliminate policies, practices, and behaviors that are biased.
What Does Belonging Mean in DEI?
You may have seen the acronyms DIB (diversity, inclusion, and belonging) and DEIB (diversity, equity, inclusion, and belonging) lately.
These new takes on the DEI acronym emphasize the crucial role belonging plays in the workplace and how the principles of diversity, equity, and inclusion function together to increase employees' feelings of belonging at work.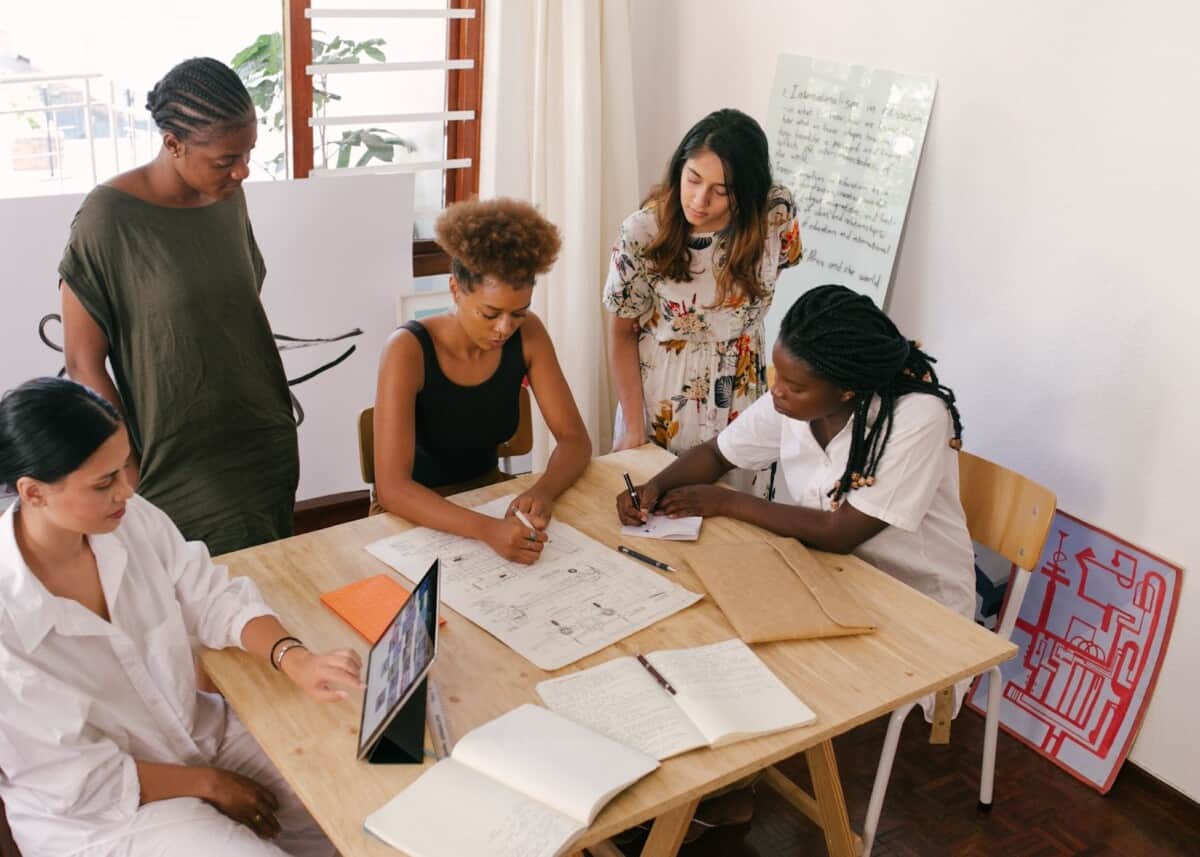 In the context of DEI, belonging describes employees' perceptions of how they fit in with their team, how comfortable they are expressing their ideas, and whether or not they can fully participate in the work environment.
Belonging in organizations is tied to psychological safety in the work environment.
Psychological safety refers to the belief that one will not be punished for asking questions, raising concerns, or voicing ideas. In a psychologically safe environment, team members are encouraged to make contributions, are recognized for their achievements, and feel comfortable taking interpersonal risks.
Work environments that foster psychologically safe work environments help employees feel a greater sense of belonging at work and make DEI efforts more successful because they build trust, increase team cohesion, and give employees a voice and the courage to speak up without fear of repercussions or exclusion.
Note: If you'd like to see a free video training program I created that will show you how to dramatically increase employee engagement in your organization in the next three months, just CLICK HERE for instant, free access.
Why Is Belonging Important In DEI?
Belonging is important in DEI because it's important in the workplace and serves an essential function for workers, keeping them motivated and committed.
People have a fundamental psychological need to be accepted by social groups. It's human nature. But, according to the Harvard Business Review, 40% of workers feel isolated at work.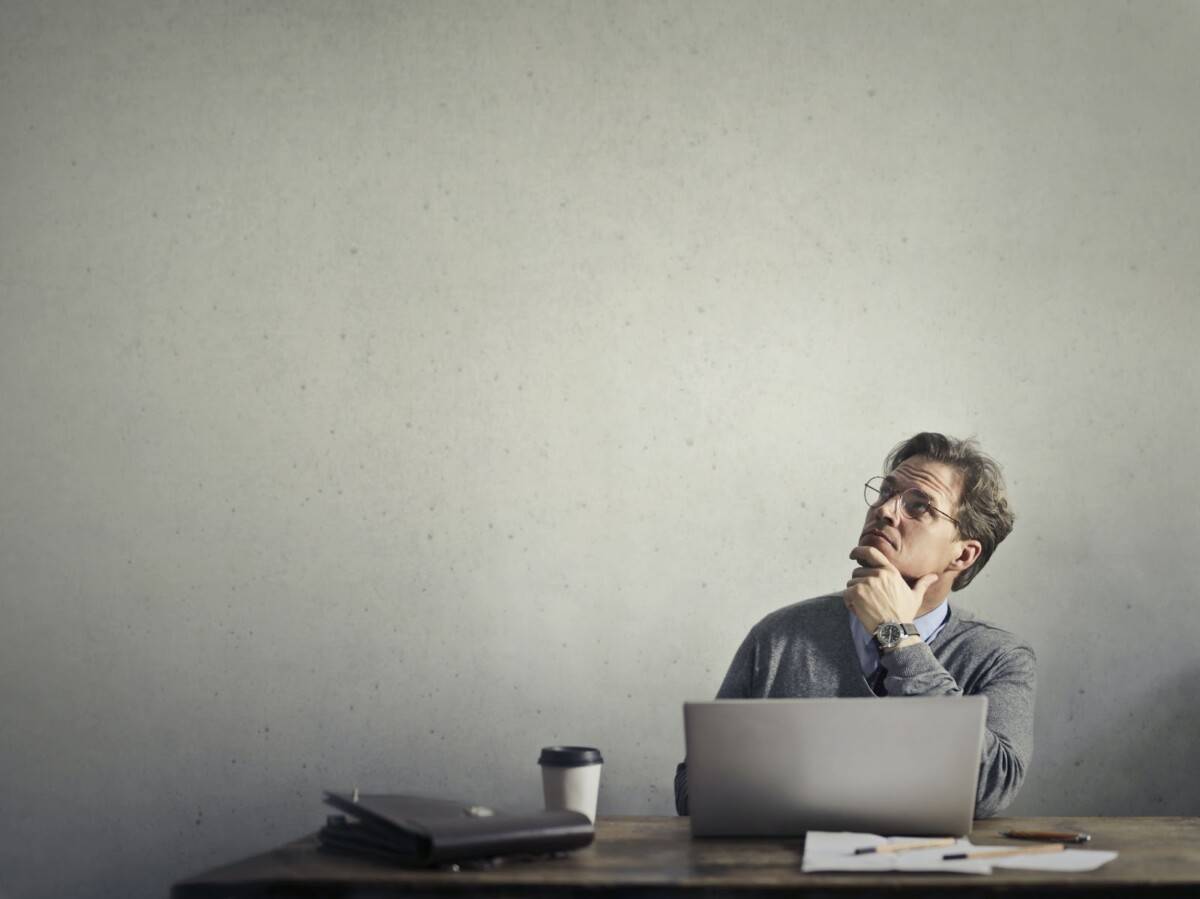 We can't build high-performance teams (or high-performance organizations) without a strong sense of belonging. A sense of belonging at work can impact everything from retention and engagement to team performance and long-term profitability.
Belonging also supports employees' overall well-being and builds trust and team cohesion in ways that unite employees with a shared sense of purpose and fuel collaboration.
Employee well-being and team cohesion can significantly impact an organization's performance, so it's vital for leaders to find ways to increase belonging if they want to achieve long-term financial goals sustainably.
A lack of belonging can cause employees to disengage, leave, and experience increased anxiety. It can also sabotage an organization's DEI efforts because it is one of the most powerful predictors of DEI efficacy in the workforce.
How To Foster Belonging and Improve DEI Efforts
DEI has been having a moment over the last few years, with many organizations making commitments to improving diversity, equity, and inclusion in their organizations in the aftermath of the death of George Flloyd, but, unfortunately, those efforts weren't always backed up with substantial action, producing uneven results.
Despite the fact that US businesses spend around $8 billion a year on diversity and inclusion training, the results have been mixed. But the problem is not DEI, it's how organizations commit to DEI. Throwing money at DEI and increasing representation won't yield the results we want if we fail to foster a real sense of belonging. 
Hiring diverse talent is a good start, but if you don't develop and support that talent and provide equality of opportunity, you aren't creating an environment of belonging. Belonging requires open, transparent communication, developing talent, accountability at all levels, representation at all levels, and a workplace free of bias and microaggressions.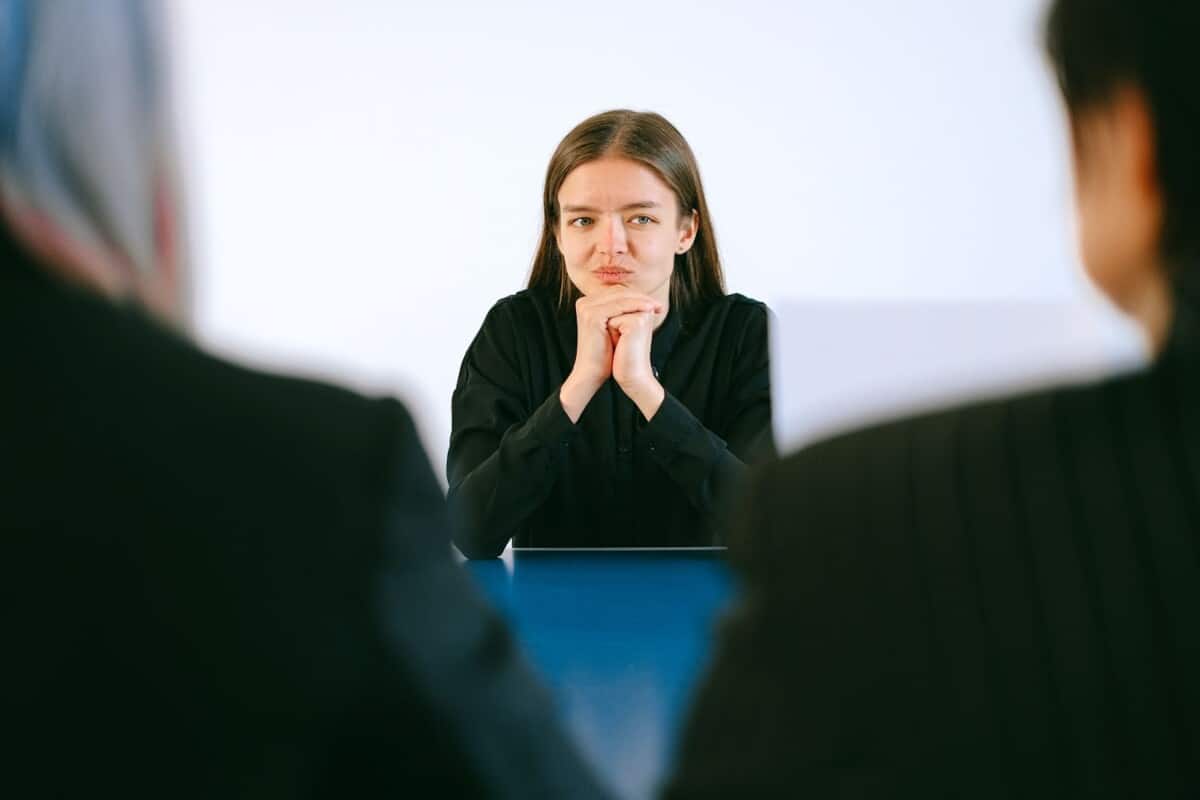 The key to reaping the many benefits of DEI in any organization is to be authentic in your commitment and back up those DEI statements on your company's website with real actions that foster belonging. Future efforts should focus on DEIB initiatives that support diversity, equity, inclusion, and belonging in the workplace and a psychologically safe work environment for all team members.
---