Matt Tenney, Author of Serve to Be Great: Leadership Lessons from a Prison, a Monastery, and a Boardroom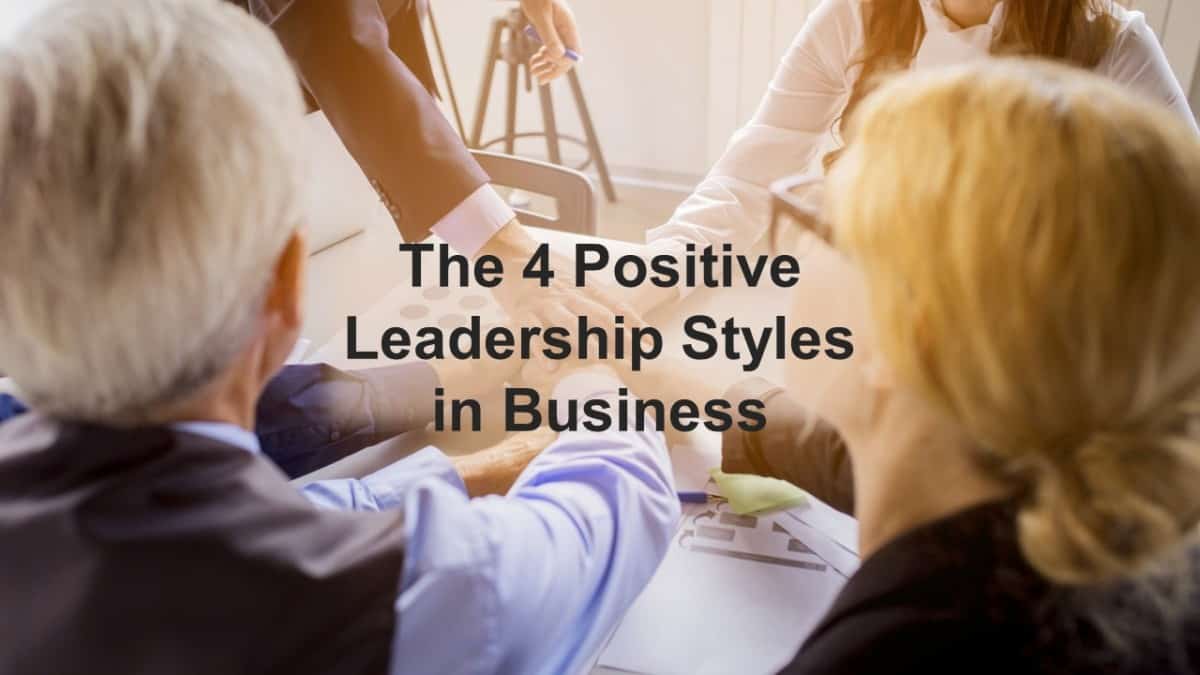 Leaders fill a variety of roles in an organization, but the most important role they fill is that of motivator. Unfortunately, we often struggle to identify strategies that boost our team members' motivation.
Research has shown that only 2 in 10 employees strongly agree that their performance is managed in a way that motivates them to do outstanding work.
Those in leadership positions employ a variety of leadership styles that may take very different approaches to motivation. Some common leadership styles focus on recognizing exceptional performance with rewards or punishing poor performance with penalties.
While the rewards and penalties approaches to leadership that emphasize extrinsic motivators can produce consistent results, they don't always result in better performance, higher engagement, more innovation, or better retention.
Offering less tangible intrinsic rewards and motivators can keep employees motivated, engaged, and consistently producing great work. Leadership approaches that focus on not just rewarding employees when they do great work but that ensure employees have a work environment that is conducive to producing great work are the most effective.
Motivation drives an employee's success and is strongly tied to employee engagement and employee satisfaction, so leaders would do well to utilize leadership approaches that support a positive employee experience and work continuously to create the necessary conditions for their employees to thrive while helping the organization stay profitable.
This kind of leadership approach is known as positive leadership, and there are four different styles of leadership that are commonly utilized in business.
The four positive leadership styles in business are authentic, charismatic, servant, and transformational. Positive leaders keep the culture positive, build positive, trust-based relationships, unite teams with a positive vision, and remove negativity to keep the work environment and employee experience positive.
In this article, we'll discuss positive leadership, the four positive leadership styles in business, and the ways positive leadership can benefit an organization.
Note: If you'd like to see a free video training program I created that will show you how to dramatically increase employee engagement in your organization in the next three months, just CLICK HERE for instant, free access.
What Is Positive Leadership?
According to Kim Cameron, author of Practicing Positive Leadership, positive leadership is "the implementation of multiple positive practices that help individuals and organizations achieve their highest potential, flourish at work, experience elevating energy, and achieve levels of effectiveness."
The positive and negative effects of leadership can be seen in all aspects of a business. Leaders set the tone for the organization, and all their actions and behaviors help or harm it. Positive leaders affect teams in positive ways, creating a positive employee experience, and resulting in positive business outcomes.
Positive leadership includes the following components:
Experiencing, modeling, and purposefully enhancing positive emotions
Developing employees while maintaining profitability
Demonstrating a high degree of self-awareness, optimism, and personal integrity
Positive leaders encourage and motivate their team members to do great work through communication, accountability, and a model-worthy work ethic.
By offering employees intrinsic motivators such as meaningful work, job clarity, opportunities for professional development, autonomy, an inclusive work environment, regular recognition of contributions, healthy feedback between leadership and employees, a good work/life balance, and trust-based working relationships, they positively shape the employee experience and set the stage for operational excellence.
By modeling core values that are informed by the organization's mission and vision, positive leaders reinforce more of the behaviors they want to see in the organization and prevent work environments from turning toxic.
Positive leadership styles emphasize a leader's role in developing team members, fostering growth, and building commitment and trust, and they require a high degree of emotional intelligence and compassion.
We'll look at four leadership styles that utilize the approaches of positive leadership: authentic, charismatic, servant, and transformational.
Authentic Leaders
Authentic leaders bring their true selves to work. This style of positive leadership focuses on building authentic, trust-based relationships with team members and communicating in open and honest ways.
Authentic leaders are interested in the bottom line, but they are more interested in the people they lead. They are passionate about their work, embrace and learn from mistakes, and support inclusive work environments that value contributions from all team members.
They are true to themselves and guided by a strong set of principles, ethics, and values, which are aligned with the organization's mission, vision, and values. They model these values for employees to guide their actions and behaviors.
This type of leadership is characterized by high engagement, enthusiasm, and motivation, making it an effective form of leadership. It requires a great deal of emotional intelligence, so it could be difficult for leaders who don't possess a high EQ.
Charismatic Leaders
Charismatic leaders are passionate and seek to inspire the same level of passion in their team members. As charismatic leadership is characterized by a strong system of communication and persuasiveness, the charisma of the leader is often the motivating factor.
Charismatic leaders are adept at articulating a vision and mobilizing their teams around it. They are able to engage employees with their work, define clear goals for them to achieve, encourage a strong spirit of collaboration, and view mistakes as learning opportunities.
While this style of positive leadership can inspire greatness, it is not for everyone. A natural amount of charisma and the ability to communicate one's passion for the mission and vision are essential to charismatic leadership.
Course correcting under charismatic leaders can be difficult, and employees may struggle to adjust and find their own motivation when a charismatic leader leaves the organization.
Servant Leaders
Servant leadership is a non-traditional style of leadership that places an emphasis on building trust with team members and fostering their growth.
Servant leaders work continuously to build strong, authentic relationships with their followers. They achieve this through listening, empathy, healing, awareness, persuasion, conceptualization, foresight, stewardship, commitment to the growth of people, and community building.
The goal of servant leadership is to build authority and influence through supporting and serving employees and avoids the potentially toxic, more controlling tactics employed in some leadership styles and the hands-off approach of others.
Due to the focus on building strong relationships and the growth of people, servant leadership can create a tremendous amount of cultural buy-in that contributes to a positive employee experience, high employee engagement, and high employee satisfaction.
This style of positive leadership can be challenging to maintain for a leader who is not prepared to put the work into building authentic relationships, but, for the leader who is truly committed to bringing out the best in their teams, there are many rewards.
We recently sat down with Laurie Sudbrink, Business Leadership Today contributor and author of Leading with GRIT: Inspiring Action and Accountability with Generosity, Respect, Integrity, and Truth, to discuss how servant leaders lead their teams to greatness by taking a holistic approach to leadership.
Laurie says, "Servant leadership is no more than considering what needs to happen as a whole, rather than just thinking what needs to happen at the top."
The key to this type of leadership is learning how to be a good self-leader.
Transformational Leaders
Transformational leaders are focused on getting their teams to buy into the vision and unite over a shared sense of purpose that keeps them motivated to perform well.
These positive leaders are supportive of their employees and use empathy, recognition, and empowerment to energize their teams, help them achieve positive outcomes, and motivate them to go above and beyond to achieve the vision.
There is a high level of trust, motivation, commitment, and potential to inspire great work, high performance, and positive outcomes, with a focus on achieving long-term, big-picture goals.
Transformational leaders can, however, end up placing too much emphasis on long-term goals at the expense of day-to-day operations and short-term goals if they are not intentional in how they communicate expectations. It can also slow decision-making and lead to employee burnout over time.
Note: If you'd like to see a free video training program I created that will show you how to dramatically increase employee engagement in your organization in the next three months, just CLICK HERE for instant, free access.
Why Practice Positive Leadership?
Some leaders focus on the day-to-day operational duties, while others focus primarily on what they want their teams to accomplish in the future.
Some leaders are more effective in situations where quick decision-making and meeting deadlines are most important. Others are better suited to teams that can work with autonomy, with little oversight, or in organizations that value innovation and creativity.
While there are many different leadership styles, some are much more effective than others because they use approaches that support a positive employee experience.
A leadership style's effectiveness depends on a number of factors, including the level of experience and expertise of team members, the priorities of the organization, and its long-term goals.
Being a good leader means being able to make an assessment of the teams we lead, clearly identifying and communicating the goals we want them to achieve, determining how we can help them achieve those goals, and removing obstacles that stand in the way of achieving those goals.
The most effective leaders tend to have a high degree of self-awareness, invite employees to participate in decision-making, and develop individuals by forging strong relationships with team members and inspiring them to do well. They assess the current reality and their team's abilities and needs to determine what team members need to do great work.
This makes positive leadership an ideal way to lead teams.
Positive leadership styles focus on inspiring, empowering, and energizing employees, which can result in a number of positive outcomes, including higher levels of job satisfaction, better job performance, employees who are more willing to go the extra mile, improved well-being, stronger organizational commitment, and more creativity and innovation.
Negative leadership styles leave employees disengaged, unmotivated, and feeling powerless, which can result in high levels of turnover, stress, absenteeism, burnout, retaliatory behaviors, and toxic work environments.
I recently sat down with Jon Gordon, acclaimed author of The Power of Positive Leadership, and discussed how positive thinking and practices help leaders both set the example for the behaviors they want to see from their teams and create a high-performance culture that keeps employees motivated to do their best work.
Jon outlined several ways positive leaders do this:
Positive leaders keep company culture positive through consistency:
"Consistency creates culture. The more consistent you are with your words, your actions, with what you think, you highlight what you want and what the culture is all about."

Positive leaders build positive, trust-based relationships with team members through communication, connection, commitment, and caring:
"You have to communicate and make sure to fill the voids, because where there are voids in communication, negativity will fill it. It's not just about communicating, it's about communicating to connect. We have to demonstrate commitment, and commit to serving, sacrificing, and putting the team first. If you show you are committed, you will have a committed team. You have to care about others, you have to care about your team. A leader who shows they care, builds a team who cares."

Unite their teams with a positive vision and sense of purpose:
"We all need a vision and we all need a purpose. We all need a telescope and a microscope. The telescope is our vision, it shows us where we are going, and it acts as our why. People don't get burnt out because of what they are doing, they get burnt out because they forget why they are doing it."

Positive leaders confront, transform, and remove negativity to ensure a positive employee experience:
"You've got to create the framework, the rules of engagement, the standards of behavior that address how everyone will handle difficult conversations and negativity. When you do that, you make it so that negativity doesn't sabotage your organization."
Positive leaders, along with their teams, have the power to greatly impact the world around them, which can keep them motivated to lead with positivity, optimism, and belief, even when it's not easy.
As Jon says, "Pessimists don't change the world, nay-sayers say you can't do it, complainers complain about problems, but don't solve them, critics write words, but they don't write the future. Throughout history it is the positive leaders, the believers, the dreamers, the doers that change the world for good."
---