Louis Carter, Contributor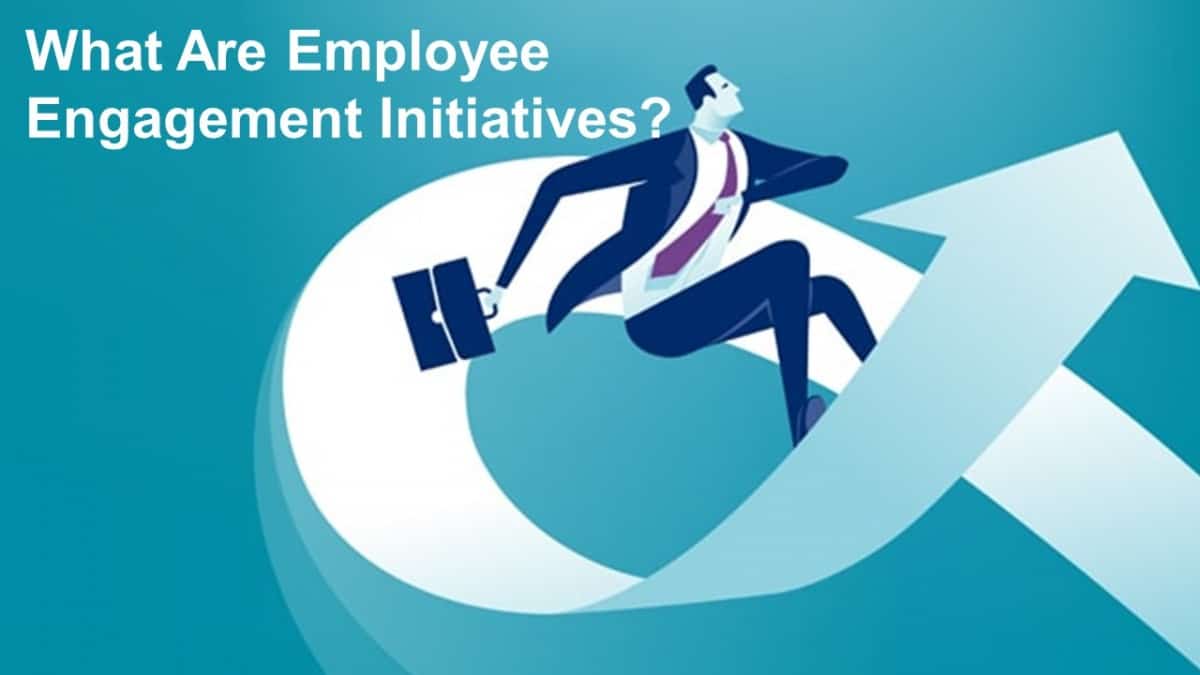 Although it's easier said than done, engaging employees is a highly effective business strategy. Unfortunately, while we know why we need to have a high level of engagement for long-term success, we aren't always so sure about how to grow engagement in our organizations.
Articles published in both the journal Leader to Leader and Harvard Business Review found that, according to recent research, there is minimal to no relationship between engagement and retention and benefits awards.
In addition to the compensation a company offers, many employees are now evaluating how they feel about the organizations they work for, which calls for a different type of engagement strategy.
The first thing that comes to mind for some may be to design a new benefits package with enticing extras like an office gym or cold brew on tap. Although your employees will probably enjoy such additional benefits, these more closely align with job satisfaction than engagement, two related but distinct ideas.
These kinds of perks would most likely not be the deciding factor for an employee who may be considering a new job with a different organization.
And, although research demonstrates that employees don't necessarily need to adore each and every aspect of their work, a little love can significantly lower burnout and boost engagement.
But to boost engagement, we need to push employee engagement initiatives that work.
Employee engagement initiatives are part of a wider-scale strategy to improve the employee experience by providing opportunities for growth, succession, and development. These initiatives may include mentoring, coaching, feedback, career development, and opportunities to co-create the company's future.
An employee engagement checklist, a condensed, research-based tool, can help employers implement initiatives that work.
Given the fundamental significance of engagement, it is crucial to have an employee engagement checklist to guide the process so that practitioners can use it to their advantage, especially in this critical time of increased uncertainty.
In this article, I'll explore how an employee engagement checklist can help leaders build engagement in their organizations.
What Is in the Employee Engagement Checklist?
One of the best ways to improve retention is to grow employee engagement. Engaged employees typically perform better, experience less burnout, and stay in their jobs longer.
A research study conducted by Harvard Business Review highlights three essential ways managers can increase employee engagement by using the tools they currently have at their disposal:
Assisting employees in making the connection between their work and their aspirations.
Reducing stress and increasing enjoyment at work.
Rewarding employees with more time off (besides financial incentives).
According to a follow-up study that included 302 managers, executives frequently weren't aware of what matters most for boosting employee engagement. The most critical factors for engagement are not reflected in the strategies that leaders believe to be most vital for engagement.
This strongly suggests that leaders need some guidance on how to address the critical factors of engagement.
Another indication that practitioners need direction on what will work best to engage their employees is the discrepancy between what leaders believe their employees need and what they actually need.
More than 1,500 scholarly articles on engagement were published in 2020 alone— a daunting amount of information to extract for managers and consultants who are eager to adopt an evidence-based strategy and implement sound initiatives.
How can these ideas be applied appropriately?
To address this issue, the HBR researchers gathered a sample of 395 U.S. employees and assessed their reported participation levels at two points (one week apart) in April and May 2021.
The findings and resulting checklist emphasize the following three engagement drivers as the most critical out of the 20 that past management theory identified as most influential.
Connect with Employee Values
An organization that doesn't offer a comprehensive compensation package with a competitive salary and attractive benefits will struggle to recruit and retain skilled employees. 

However, for many workers, compensation isn't the only, or even the biggest, factor when it comes to engagement and retention. Values are very important to workers. 

According to a study performed by Best Practice Institute, people are willing to forgo financial benefits to work for a company that aligns with their personal values. 

When corporate values match employees' values, performance improves. When employees relate to the values of their organization, they have more cultural buy-in and guide their co-workers toward desired behaviors. 

Employees representing all areas of your company can guide leadership in updating the mission statement to reflect employee values. For this to work, the organization needs to be intentional about its culture, and the culture should be employee-focused.

It can be challenging to incorporate employees' objectives and values, which will most likely be representative of each employee's aspirations, into an organization's mission, vision, and values if the organization's main goal is to be the market leader and nothing more. 

On the other hand, it is simpler for employees to align their aspirations and beliefs with the company's objectives and feel like they belong if the company's mission is to have some societal influence and improve the lives of employees.

It takes more than a distinct mission to create a sense of shared values. Employees must connect their everyday work to the company's overall goals.

One method for tying an employee's job duties and routine tasks to the company's mission is job crafting. 

Job crafting is about employees taking proactive steps to redefine and redesign what they do at work so that they can connect with their work in a way that makes work a pleasant experience for them. 

The process of job crafting can include changing tasks, relationships, or perceptions about the job, while the employee remains in the same role. Doing this motivates workers, helps them get more meaning out of their jobs, and helps them take ownership of their roles, making them more accountable. 

A hospital cleaner, for instance, might redefine their job as helping sick patients rather than just cleaning. Another option is for an insurance agent to redefine their role from paperwork processing to assisting customers in getting back on track after an accident.

Job clarity is so important for employee engagement. But I would argue that job purpose and impact are just as important. For employees to engage, they need to feel that the work they do has a purpose and an impact.

Job crafting helps employees clearly define the purpose and meaning of their work.

Consider updating job descriptions to directly tie an employee's work to the organization's objective, creating meaning and purpose to provide job crafting at scale.
Make Work Less Stressful and More Enjoyable
Workers crave autonomy. They also often crave variety and new challenges. And when employees are given these things, they engage and they thrive. 

This is because these are all things that can make work less stressful and much more enjoyable for workers by meeting employee needs.

Allowing employees the freedom to experiment with different jobs and duties helps to meet their need for autonomy. It can also help them meet their need for growth and development by helping them to identify their innate interests and pursue them. 

Whether or not tasks are intrinsically attractive to an employee depends on the individual worker; a work task that sparks intrinsic drive in one worker may not spark intrinsic drive in another. But, with a little effort, you can help workers identify their strengths and interests. 

One of the best ways to do this is to offer a job rotation program where employees rotate through different positions inside a company in a concise amount of time. This gives them the chance to discover what piques their innate interest. 

In the process, you can help employees grow their confidence in their roles. Individuals tend to avoid jobs that they lack the confidence to complete, so it's critical to instill confidence in workers to motivate them to take on tasks that they find personally satisfying.

Consider a mentoring program to boost employees' self-assurance. 

For example, just-in-time emails are sent to Google managers the Sunday before a new employee begins, reminding them to pair up new hires with peer buddies and expand their social networks. 

The emails include academic references and findings from internal studies to convince managers that peer mentors are essential for success. 

The results were positive. Google discovered that team members whose managers implemented the onboarding checklist became completely effective at a faster rate (around 25%) than team members under managers who did not implement the onboarding checklist. 
Create Time Affluence
For the past thirty years, college-educated professionals have seen an increase in their working hours, signaling a long-term deterioration in their sense of time abundance. At the same time this has occurred, we've seen increases in burnout and job-related stress. 

A direct path to boosting emotions of time affluence is to reward employees with time (e.g., more time off, paid vacations) and money (e.g., cash bonuses, stock). Giving workers more required vacation time is one method to reward them with time. 

For instance, several companies, like Bumble, gave workers an extra week off this summer due to exhaustion brought on by the COVID-19 pandemic. Giving employees time rewards is a highly efficient way to boost feelings of time abundance and employee engagement.

Another way to do this is by offering remote and hybrid work options if this is possible. 

Many of today's job seekers cite the need for more flexibility, whether it's a four-day work week or remote work, as a deciding factor when leaving a job. Eliminating those stressful rush-hour commutes can actually make a bigger difference than you think when it comes to employee experience.

According to the Census Bureau, the average one-way commute in the U.S. increased to a new high of 27.6 minutes in 2019. The average travel time was 25 minutes in 2006. Travel time increased about 2.6 minutes between 2006 and 2019 and represents an increase of about 10% over 14 years.

Recent studies have revealed that many workers would take pay cuts to shorten their commutes. While engaged workers may not be as negatively affected by long commutes, offering this kind of flexible work option to employees who can benefit from it can boost engagement levels. 

Around 37% of jobs in the U.S. can be done remotely, so organizations could utilize this option as one of many engagement initiatives, with the added bonus that organizations that offer remote work options may expend less money on in-person office sites. 
Final Word
Because of the impact low engagement and turnover can have on an organization's performance, productivity, customer satisfaction, and profitability, employee engagement initiatives that work are necessary for sustainable success. 
Recent studies have shown that organizations with higher levels of employee engagement were 21% more profitable than those with lower engagement. 
Studies have also shown that employee engagement reduces absenteeism by around 41%. This is particularly important when you consider that productivity losses linked to absenteeism cost U.S. employers over $225 billion each year.
Turnover costs companies over a trillion dollars a year. A recent report from Lattice revealed that employee-initiated turnover rate was the ultimate measure of success or failure this year for the organizations surveyed.
How well we deliver on retention is determined by how well we deliver on engagement. How well we deliver on engagement is determined by the employee experience.
Policies and strategies that are aimed at creating a positive employee experience will boost engagement. 
To create a positive employee experience that keeps employees engaged, it is essential for workers to feel a sense of purpose and values-connection to their work, to enjoy the work they do, and to feel that they have some flexibility, especially when it comes to maintaining a healthy work/life balance. 
Improving your employee engagement strategy is an excellent move for your business. By adhering to our recommendations and using these methods, you'll soon observe the beneficial effects a highly engaged workforce may have on your company. 
---