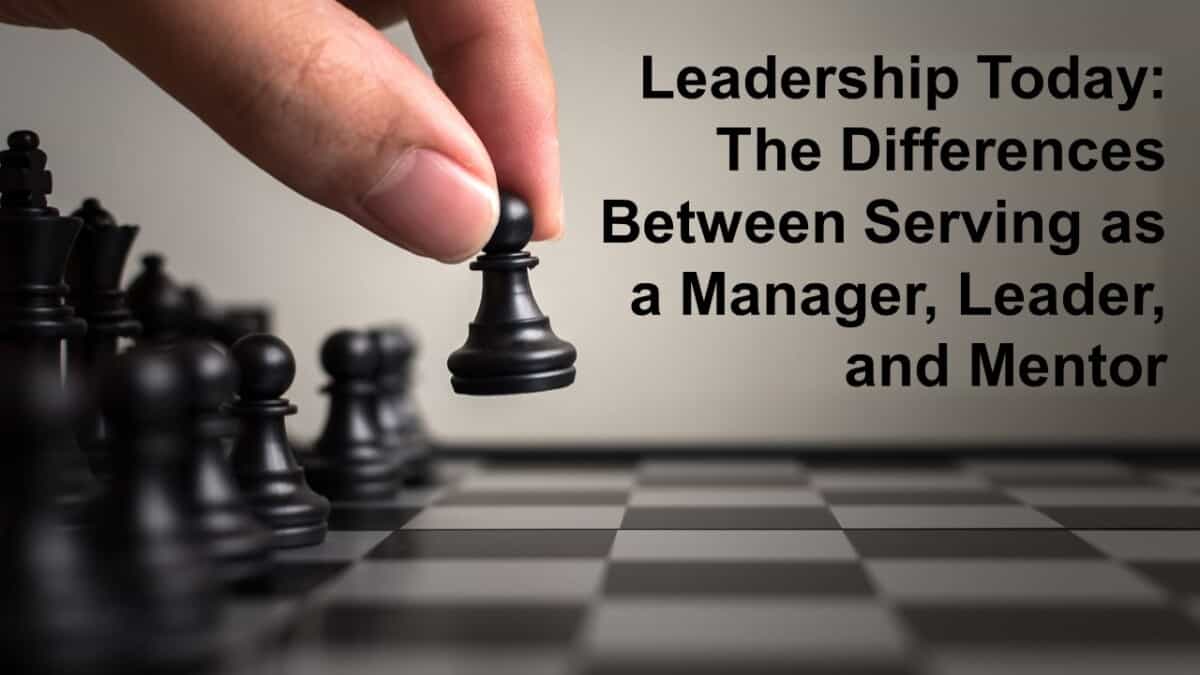 There have never been higher demands on business leadership than today in the post-pandemic world of work. And yet, many business leaders haven't begun to make the much-needed transition from "manager" to "leader"—and from "leader" to "mentor."
Right now, you might be thinking, "I can choose from three leadership styles?"
Yes, you can. And current market conditions dictate that you must. Consider these post-pandemic data points:
On the contrary, companies with purposeful, positive, and productive work cultures where leaders who demonstrate a mentor-first mindset inspire employees every day are not losing top talent. In large part, organizations like Radio Flyer, Five Below, Stryker, and In-N-Out Burger are among the companies thriving in our post-pandemic world of work.
Why? Because they've recognized that demotivating managers remain the reason that now 8 out of 10 people would leave their jobs. And because these companies have asked their managers to become leaders—and their leaders to become mentors.
To help remedy this workplace trend, we must understand the differences between two fundamental leadership roles (manager and leader) and one now-essential leadership role (mentor).
A manager manages the day-to-day work processes in an organization and is typically focused on results above all else. A leader is more focused on motivating and uniting team members to achieve a vision. Mentors take leadership to the next level and help their team members develop and reach their full potential.
Before diving further into why this transformation is vital to improving critical aspects of nearly every business, let's review a summary of each role as understood in many leadership circles today.
Note: If you'd like to see a free video training program I created that will show you how to dramatically increase employee engagement in your organization in the next three months, just CLICK HERE for instant, free access.
The Manager
The traditional (perhaps "old-school") manager is responsible for organizing, planning, and appropriately leveraging available resources to achieve specific goals. In other words, a manager manages people, processes, and projects.
To that end, managers tend to focus on compliance with existing processes and expect conformity. In many old-school teams, there isn't much room for creativity or constructive disruption in a manager's world.
This is not to say managers don't have a place in today's workplace, or the future of work. In fact, many businesses today still leverage the strengths of professional managers (including self-confidence, decisiveness, strategic mindedness, and a focus on results).
But, at the same time, they often must work through the weaknesses of a typical manager (including a lack of flexibility and the failure to show empathy for the people doing the work).
Yes, some talented people can find working for an old-school manager challenging. After all, when a manager's strengths are in overdrive, they too often sacrifice workplace respect while focusing almost exclusively on results.
Unfortunately, this approach often leads to micromanagement and an overly demanding, and perhaps even toxic, workplace. Others, however, find comfort in knowing precisely what their manager expects of them; they go home most days knowing they did exactly as expected.
The Leader
A leader (considered "new school" by Industrial Age standards) inspires, motivates, and guides others to achieve a common goal. Rather than expecting conformity to established processes, a leader communicates a vision and timelines and provides direction while serving as a role model for how each person on the team should accomplish the work.
Rather than being task-oriented like a manager, a leader tends to focus on the bigger picture. So, they care less about the work getting done "their" way and more about work getting done in a collaborative, efficient environment.
In addition, because they infuse more autonomy into their work teams, leaders are willing to take more risks and enable bold decision-making—both well within the comfort zone of a new-school leader.
Even before the pandemic changed how we work, many companies began hiring and promoting leaders over managers. Once the pandemic forced millions of people to work more independently (and micro-management was no longer a viable option), the new-school leader thrived.
During turbulent times full of rapid change, their strengths (optimism, empathy, autonomy, and flexibility) far outweighed their weaknesses (including a lack of decisiveness and the tendency to serve the collective more than cater to one individual).
Ultimately, many work-from-home players learned to appreciate working for an inspiring leader. Conversely, many found their old-school manager struggled to adjust to the new normal.
The Mentor (and Servant Leader)
The Cambridge Dictionary defines a mentor as "an experienced and trusted person who gives another person advice and help, especially related to work or school, over a period of time." An alternate definition is "to support and advise someone with less experience to help them develop in their work."
As discussed extensively in Good Comes First, a mentor is all that and more. Specifically, today's mentors take on the role of servant leaders as they guide individuals and teams to meet their full potential.
Rather than seek credit for a job well done, the best mentors look to help others grow professionally and personally. They don't care just about the work; they care about the person doing the work. Ultimately, it becomes clear that they care equally about creating a respectful (fulfilling, equal, diverse, and inclusive) work culture and results.
In today's workplace, those who often develop a mentor-first skill set (relationship building, straightening learning curves, critical thinking, etc.) leave the biggest impression on those they serve.
It is the mentor most often remembered for holding people accountable for serving as Chief Role Models as they relentlessly demonstrate the company's—and their personal —values. And as mentees look gratefully back on their careers, the mentors and servant leaders are considered the real difference-makers.
As we'll soon learn, it's the mentor many young professionals seek as they choose where to invest their time, energy, and talent.
Are You a Manager, Leader, or Mentor?
So, after again stating that depending on your company's vision, culture, and organizational structure, each of these roles serves a purpose, so there is no wrong answer… for now:
"Are you currently a manager, leader, or mentor?"
Perhaps the better question is:
"How do you want to be recognized by those you'll serve in the future: A manager, leader, or mentor?"
No matter where you are now on the manager-leader-mentor spectrum, you can intentionally choose where you want to be next. And where you want to be next depends on your personal goals, skills, interests, and the amount of energy you can expend to help others selflessly. And let's be real: So soon after the pandemic, many of us are ready to focus on "me," not "we"—and that has to be okay!
Should you decide to progress from manager to leader or leader to mentor, you must be aware of five soft skills and how they apply differently within the three leadership types.
Note: If you'd like to see a free video training program I created that will show you how to dramatically increase employee engagement in your organization in the next three months, just CLICK HERE for instant, free access.
Creativity
Managers rely on established processes and procedures to accomplish the tasks that lead to success. So, to managers, straying from proven processes is considered an unnecessary risk.
Leaders, however, are often tasked with identifying a need and then generating and testing solutions to the problem. This may take more time than allotted in a project plan, causing short-term delays. In the long run, however, new or improved processes might greatly benefit the project, future projects, and the team.
Through been-there-done-that familiarity and cross-functional know-how, mentors might have already seen a problem—and possibly the most viable solution. While they can rely on well-honed creativity skills to help solve issues, they most likely rely on relaying their direct experience to a mentee. In this way, the mentor accomplishes one of their main goals: serving others' needs by straightening learning curves.
People
While some managers maintain strong people skills, they tend to focus more on the work than people. As long as the job gets done well and on time, they'll deal with the people issues later.
On the contrary, leaders must build and maintain strong interpersonal skills with all stakeholders. They must be able to ask tough questions, actively listen to the answers, and act upon what they heard. They also must be willing to support those who need additional help and provide conflict resolution whenever necessary.
We already know a mentor is a champion for personal and professional growth. So, the mentor may help a team member with interpersonal, process, and product management and/or leadership skills not yet mastered.
In addition, they may support mentees' continuing education, whether or not that education ties directly into their current position. To a mentor, demonstrating people skills is the perfect opportunity to show they care as much about the person as they do the work.
Vision
While executives sometimes task managers with reinforcing the company vision within their team, they primarily focus on short-term accomplishments.
The responsibility of crafting a vision for the team or company falls on the leader. They are also responsible for socializing that vision to their team or the company. Most importantly, a leader can inspire all stakeholders to work toward achieving that vision.
When it comes to a company's vision, the role of a traditional mentor might be to question the impact of an already-created vision. However, a person near the top of the manager-leader-mentor spectrum knows this skill is most valuable when used to test the vision's impact on the people doing the work.
One question they might ask: Does this vision resonate with every contributor? If not, the mentor's challenge becomes crafting a new vision that organically inspires action and emphasizes service to customers and the community.
In Good Comes First, we refer to this as the company's "servant purpose."
Influence
A manager influences the use of company resources, the schedule of employees, and the day's work. Their work habits, and that of their team, might influence a project to completion.
By definition, a leader must influence people. They must empower them to solve problems creatively, achieve common goals, and live the company vision. They must inspire them to bring their whole selves to work—and to remain engaged—every day.
In addition to influencing very similarly to a leader, the mentor and servant leader holds everyone in their sphere of influence accountable for demonstrating professional competency and the company's core values.
When a person's or team's actions aren't aligned with the company's values, no matter their performance levels, the mentor refines their work habits until that person or team emphasizes values (respect) and performance (results) equally.
Legacy Building
While accomplishing near-term goals drives a manager, building a leadership legacy is not typically a low priority.
A leader, though, carefully considers how their actions might impact others, today and in the future. By empowering collaborative, autonomous work and inspiring others to expect the most from themselves and each other, a leader builds their leadership legacy one person at a time.
A mentor is keenly aware of their always under-construction leadership legacy. They know their legacy forms with every interaction, demonstrated behavior, and decision made—every day.
While they make no effort to keep score, they are proud of the lives changed, and the difference made. Through precedent, mentors also know the people they help will not take their mentorship for granted; they'll go on to mentor others in the same selfless spirit.
Are you an executive asking your entry-level leadership team to stop growing once they have the title of manager? Do you tolerate your managers sacrificing workplace respect while focusing exclusively on results? If yes, please know that companies where leaders and mentors dominate the leadership landscape increase:
Employee retention and referrals by 25% to 35%
Employee engagement by as much as 40%
Customer service ratings by 30% to 40%
Productivity and profits by 35%
And if you currently work for an old-school company asking you to be an old-school manager and nothing more? Then, consider how changing your presence on the manager-leader-mentor spectrum might help your career, life, and leadership legacy.
---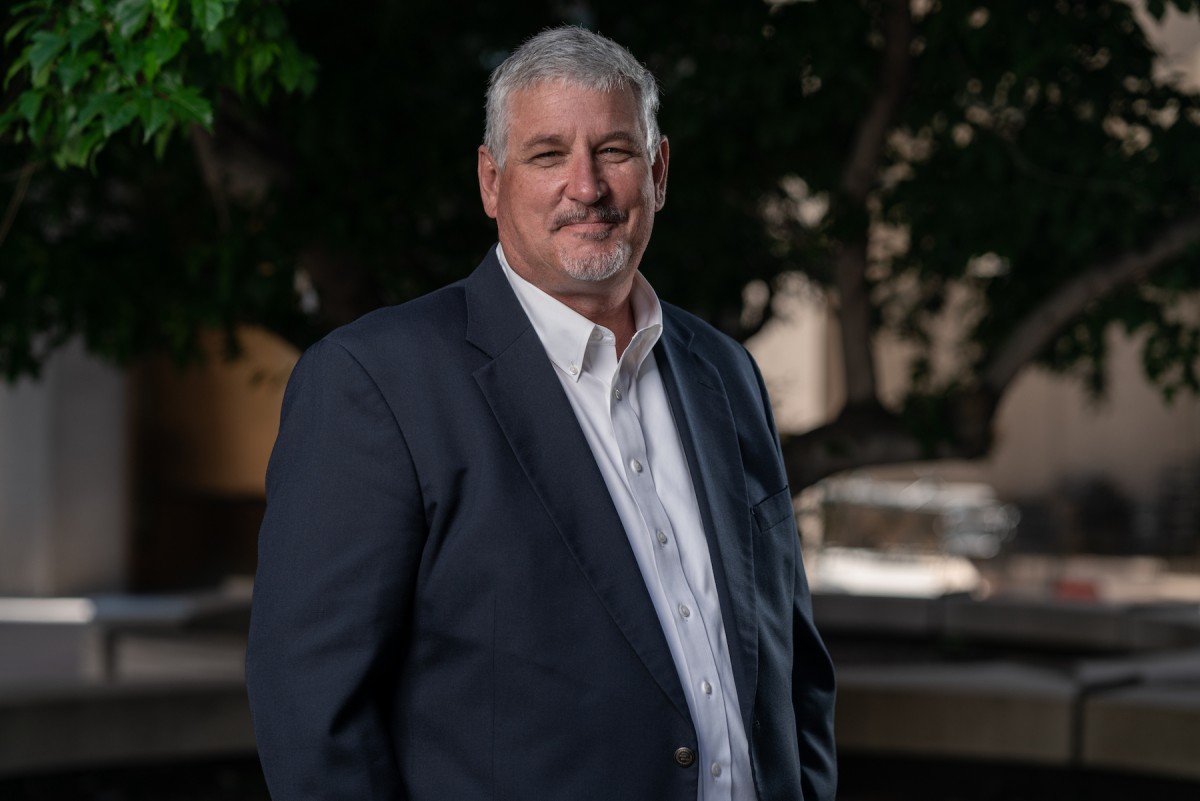 Mark S. Babbitt is President of WorqIQ, a firm that helps organizations understand leadership's impact on culture, the company's collective level of Workplace Intelligence (WQ), and what "good" means to them. He is also the author of the best-selling book, Good Comes First.