Matt Tenney, Author of Serve to Be Great: Leadership Lessons from a Prison, a Monastery, and a Boardroom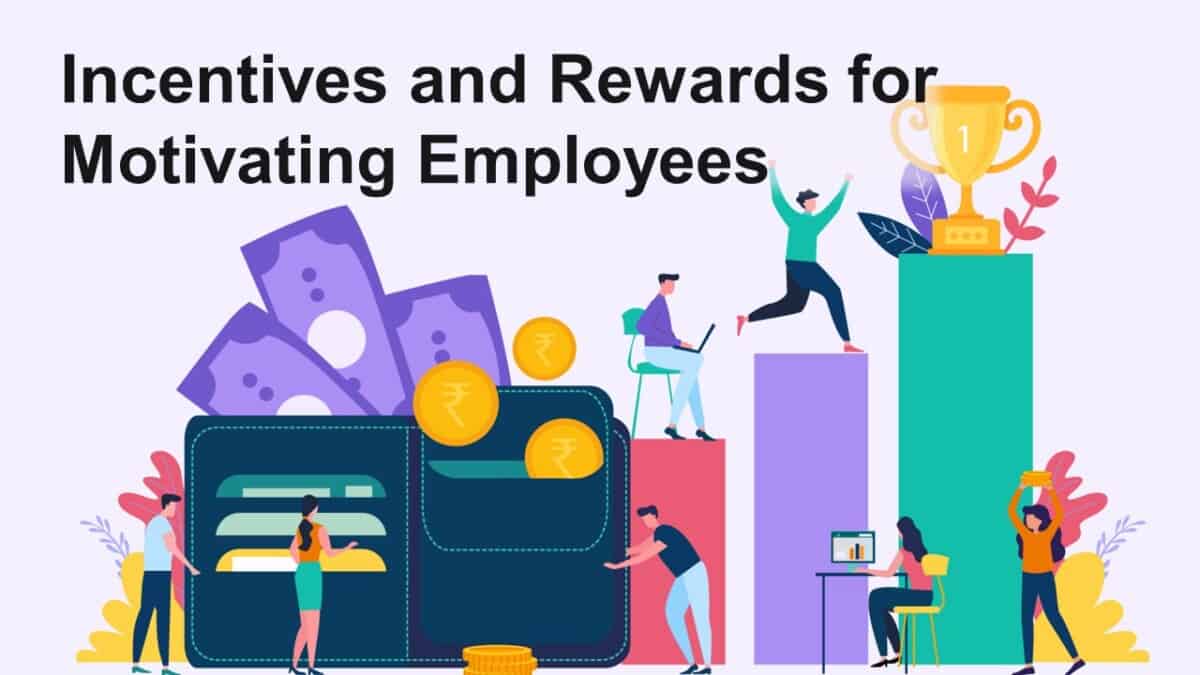 Toxic work environments and limited opportunities for advancement and growth have been two of the biggest factors driving employee turnover in recent years.
Another factor that has been at the top of the list of reasons employees are leaving their jobs is lack of recognition.
To retain highly engaged and motivated employees, organizations should make recognition a part of their retention strategy. Organizations can utilize incentives and rewards to recognize the contributions of employees, reward them for doing great work, and keep them motivated to continue doing great work.
Incentives and rewards motivate employees because they offer recognition of achievements and reward and reinforce positive behaviors. Incentives and employee recognition programs make employees more aware of their impact, give their work a greater sense of purpose, and motivate them to consistently perform well.
This article will explore how incentives and rewards can keep employees motivated and engaged at work.
Note: If you'd like to see a free video training program I created that will show you how to dramatically increase employee engagement in your organization in the next three months, just CLICK HERE for instant, free access.
What Are Incentives and Rewards Programs?
Employee incentives and rewards programs are designed to promote positive behaviors in the organization and reward employees for contributions and performance, align employees' behaviors with core values and business objectives, and foster a positive work environment where employees feel valued and appreciated.
Employee incentives and rewards programs come in many varieties. They can include monetary incentives, such as bonuses, raises, profit sharing, tuition reimbursement, and gift cards, and non-monetary incentives, such as additional PTO, work schedule flexibility, referral programs, and experiential rewards.
How Incentives and Rewards Boost Motivation
Incentives and rewards boost motivation because they reward the behaviors that underlie achievements and can improve values alignment. Incentives and rewards can help organizations improve engagement, retention, and recruitment efforts and can have a positive impact on everything from trust and team morale to performance and productivity.
Rewarding employees for their efforts and celebrating their hard work, achievements, and successes lets them know they are valued and the work they do has an impact. It helps them connect the dots between their day-to-day job duties and the larger mission, vision, and goals of the organization and demonstrates to employees that they are essential to the organization's long-term success.
Immediate rewards increase intrinsic motivation because they link activities and goals. To see the benefits associated with immediate rewards, organizations have to move beyond annual recognition programs and embed recognition in the workplace culture.
Incentive programs can increase employee performance by as much as 44% and motivate up to 66% of employees to stay with their organization. Companies that offer tangible sales incentives see increases in annual revenue that are three times higher than those that don't offer incentives.
Incentives and Rewards That Keep Employees Motivated
The most effective incentives and rewards programs offer incentives and rewards that fit employees' wants and needs. Leaders should invite employees to be a part of the process when it comes to picking incentives and awards and should choose the options that align with the organization's culture and core values and reflect employee preferences.
Here are ways to utilize incentives and rewards to keep employees motivated in your organization:
Recognition and Rewards Programs
Whether through words or actions, recognizing employees' achievements has a profound impact on employee motivation. Recognition ties an employee's achievements to the company's success and creates a ripple effect throughout the organization where employees celebrate their co-workers' contributions.
Recognition has a positive effect on productivity, with research showing that 69% of employees say they'd work harder if their efforts are recognized at their workplace.
It can also have a positive effect on loyalty, which can improve retention. When employees' contributions are recognized, they are up to 10 times as likely to strongly agree that they belong with the organization. According to the O. C. Tanner 2023 Global Culture Report, recognition can decrease the odds of attrition by 29% and employee burnout by 80%.
Recognition can also boost happiness by 14% and profits by 29%.
Recognition can be private (including bonuses and verbal or written praise) or public (recognition in a company newsletter, employee-of-the-month awards, company award ceremonies, and social media posts). Peer-to-peer employee recognition can be a highly effective way of embedding recognition in the day-to-day culture of the organization.
Note: If you'd like to see a free video training program I created that will show you how to dramatically increase employee engagement in your organization in the next three months, just CLICK HERE for instant, free access.
Development Opportunities
Growth and development opportunities can significantly impact employee motivation because they demonstrate to employees that the organization values them and is willing to invest in their future success.
Research compiled by LinkedIn has shown that when employees spend time learning on the job, they are 47% less likely to be stressed, 39% more likely to feel productive and successful, 23% more able to take on additional responsibilities, and 21% more likely to feel confident and happy.
Whether it's providing in-person or online training, tuition reimbursement, leadership development, or setting aside time during the work week for learning, helping employees grow can yield tremendous results that benefit both the employee and employer.
Flexibility
Offering flexibility in work schedules, whether it's remote or hybrid work options that increase autonomy or additional PTO, can be a great incentivizer for employees.
According to a 2021 Jabra report on hybrid work, 59% of survey respondents said flexibility is more important to them than salary or other benefits, and 75% said they'd rather work for a company that gives them the flexibility to work from anywhere.
Flexibility is an incentive that can benefit both employees and employers. In the Gartner 2021 Digital Worker Experience Survey, 43% of respondents said that flexible working hours helped them be more productive, and 30% of respondents said that less or no time commuting allowed them to be more productive.
Offering flexibility in work schedules helps employees achieve a healthy work/life balance and take better care of their families and personal needs, leading to better overall well-being and greater motivation at work.
Experiential Rewards
Experiential rewards offer a non-traditional approach to employee motivation that have some advantages over more traditional approaches. Offering this type of reward can help an organization stand out from the competition and can be a powerful motivational tool because they leave a longer-lasting impression on employees than transactional rewards.
These rewards can also be more meaningful to employees because they can be tailored to suit the individual. Recognition is more powerful when it is specific, and experiential rewards help organizations find specific ways to recognize and reward employees.
A survey conducted by Blueboard, a consultancy company that specializes in experiential rewards, found that over 92% of employees said that their motivation to perform increased when they received an experiential reward from their organization.
Some examples of experiential rewards include holiday packages, memberships, tickets to events and performances, spa days, charitable donations to the employee's charity of choice, outdoor adventures, classes, and fine dining experiences.
---