Matt Tenney, Author of Serve to Be Great: Leadership Lessons from a Prison, a Monastery, and a Boardroom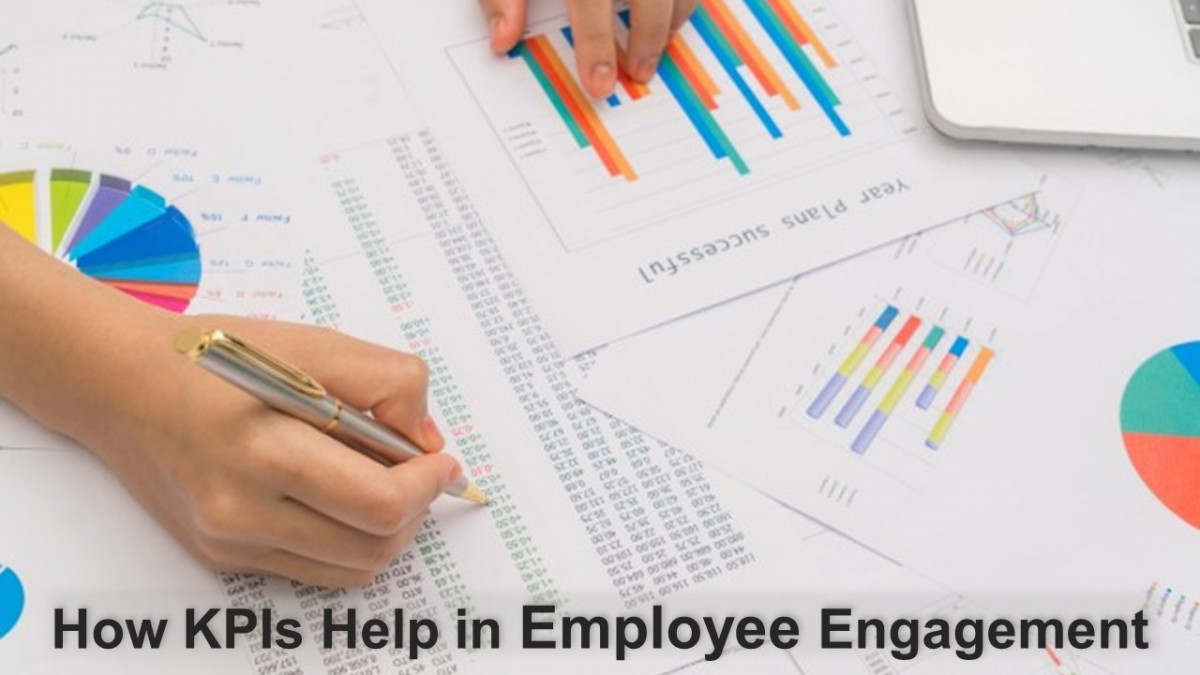 As organizations struggle to find ways to boost employee engagement, one of the most important tools they can use to help them improve engagement is Key Performance Indicators or KPIs.
An employee engagement KPI is a tool that can be used to measure employee engagement, and it can help analyze and determine how well an organization is meeting its strategic goals.
KPIs help in employee engagement by providing accurate and useful data to measure employee engagement levels, as well as helping to determine how well inclusion and diversity efforts are working and identifying causes of high rates of turnover and absenteeism. Active employee engagement KPIs help organizations determine whether their employee engagement efforts are succeeding or not.
In this article, we will take a look at what KPIs measure and how they can help gauge and improve employee engagement.
Note: If you'd like to see a free video training program I created that will show you how to dramatically increase employee engagement in your organization in the next three months, just CLICK HERE for instant, free access.
KPI Defined
According to KPI.org, KPIs are "critical key indicators of progress toward an intended result." These indicators provide an analytical basis for decision making, providing a focus for the improvement of operations, processes, and strategies.
There are two types of KPIs: high-level and low-level. High-level KPI focuses on the complete performance of the organization, whereas low-level KPI focuses more on a particular process or an employee of different departments within an organization, such as marketing or sales departments.
Utilizing KPIs helps with setting performance targets and tracking the progress that has been made in reaching those targets. It can also mean working toward improving leading indicators (precursors of long-term future success) that drive lagging indicators, which tell us how successful the organization was at achieving past results.
Good KPIs measure what specifically needs to be measured in order to make better evidence-based decisions, providing supporting evidence of progress toward reaching desired outcomes.
KPIs can provide a comparison that charts the rate of performance change over time while tracking efficiency, compliance, quality, and use of resources, as well as employee performance, project performance, and economic performance.
They also help organizations to determine their progress at achieving strategic goals, providing leadership with the information they need to make course corrections in areas and processes when needed.
Employee Engagement KPIs
KPIs help organizations to determine how well they are achieving strategic goals and help leaders set organizational goals and strategies.
They are particularly useful for measuring employee engagement and are used to determine the qualitative and quantitative data scores of employee engagement, which is essential for organizations to best utilize employee feedback.
Not only does KPI measure employee engagement, but it also guides senior management in identifying ways to improve employee morale, foster an environment of personal and professional growth for employees, and help employees better serve customers to boost customer satisfaction.
There are a wide variety of commonly used KPIs and engagement metrics that organizations can utilize to gauge and improve employee engagement. They can show you where your strong and weak points are:
Absenteeism: High absence rates are connected to how interested in and engaged with their jobs employees are. High absenteeism rates may be indicative of a lack of motivation or low morale, so this is always an essential area for improvement.

According to the American Psychological Association, workplace stress costs the U.S. economy over $500 billion annually, and 550 million workdays are lost each year due to job-related stress. By improving employee engagement, organizations can reduce absenteeism by up to 41%.
Employee Net Promoter Score (NPS): This method provides insight into how likely (on a scale of 0-10) an employee would be to recommend working at their organization to a family member or friend.

NPS was developed by Fred Reichheld, who explored the topic in his book The Ultimate Question. Engaged employees are more likely to recommend working for the organization. This measure can provide valuable insight that can help leaders reduce turnover.
Productivity: Engagement is the most critical metric for organizations, as it can have a tremendous impact on productivity.

When employees are not engaged, productivity will definitely suffer. Slowdowns in sales or production, or a drop in the quality of performance, can be traced to low engagement in many instances.
Retention: The cost of turnover is staggering. The frequent and regular loss of employees causes significant financial losses for companies due to the cost of replacing employees and loss of efficiency.

It is estimated that employers spend around 33% of a worker's annual salary to replace just one employee. When employees are not engaged with their work, they will not be happy, and they will likely leave for greener pastures.

Measuring who is staying and who is leaving can have a tremendous impact on the future of an organization. Is the company losing high performers or employees who have been with the organization for a long time? If so, it could be time to reevaluate engagement strategies.
These KPIs measure aspects of an employee's experience at an organization that are essential for improving engagement.
Note: If you'd like to see a free video training program I created that will show you how to dramatically increase employee engagement in your organization in the next three months, just CLICK HERE for instant, free access.
Measuring Employee Engagement
How are KPIs helpful in employee engagement?
It's difficult to know how well your organization is engaging employees if there are no metrics in place. Measuring different aspects of an employee's experience is essential to gaining insight into how well the organization is delivering on the promises of its culture and the aim of its strategies, but it is also vital for determining areas for improvement.
Employee engagement and the overall experience an employee has in their specific role, their department, and within the organization as a whole can be difficult to measure concretely. Since engagement is closely tied to emotions, it can be difficult to measure effectively and objectively.
Well-defined KPIs provide leaders with data that give an accurate measure of engagement and help boost engagement levels, leading to a stronger sense of loyalty, better performance, and less absenteeism and turnover.
As mentioned in our previous articles, caring cultures help meet employee needs, which results in higher levels of engagement. KPIs don't just show you where and how to boost engagement, they can tell you how well leadership is staying true to organizational core values and maintaining a culture that values employees and puts people above profits.
We recently sat down with Stacey Barr, a specialist in strategic performance measurement and evidence-based leadership and author of Prove It!: How to Create a High-Performance Culture and Measurable Success to discuss the importance of utilizing effective measurement—and measuring actions, not people.
She offered advice on what to measure, how to measure it, and the best ways to measure those things leaders hope to improve to ensure sustainable success for their organizations and work environments where employees thrive.
---